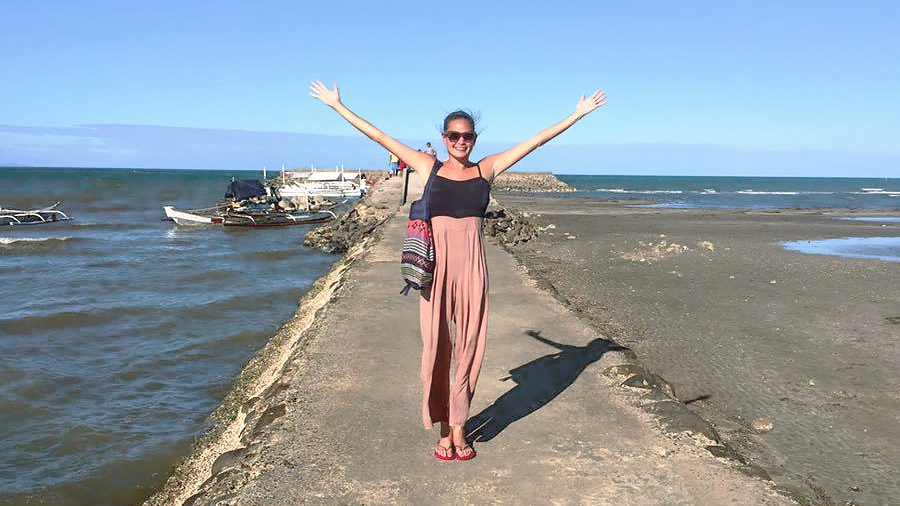 There are diets that slightly improve your health, and there are those that almost change your entire lifestyle. In the case of Los Angeles-based Pinay, Dottie Amante, turning vegan has allowed her to be the strongest and healthiest she has ever been, and it opened up a whole new world of positivity and wellness.
ADVERTISEMENT - CONTINUE READING BELOW
CONTINUE READING BELOW
Recommended Videos
In a span of over 10 years, Dottie transitioned from being a pescatarian (no meat except fish) to a vegetarian (totally meat-free). And to take it one step further, a little over two years ago, she dove into the world of veganism at age 36.
"I originally did it as part of a 5-day cleanse, which required you to be on a strict vegan diet," Dottie shares with Female Network. But the instant boost in her energy and physical health resulted in a full transition into veganism.
"Within 3 days of being a vegan I immediately felt stronger, [had] more energy and just overall healthier. I'm a half marathon runner and was training for a race at that time and noticed my times per mile were faster," Dottie shares.
Aside from running, Dottie also stays active by practicing yoga, which requires a lot of mental and physical energy.
"Another big shift is my metabolism is on full speed. I'm constantly hungry so I'm now eating several times a day instead of just breakfast, lunch and dinner," she adds.
But what exactly can she eat?
"Explaining what vegans eat is simple: I eat anything that grows from the earth—a plant-based diet. No food that comes from anything with a heartbeat."
While letting go of meats and animal by-products may seem daunting, remember that, as with everything, adjusting to a new diet takes time. Besides, if the diet makes you feel better, then it'll be easier to commit to. Read on for the full interview:
What was the biggest adjustment for you in terms of your lifestyle?
Biggest adjustment? I now cook and eat at home almost everyday and when I do go out, I have to check to see if the restaurant I'm going to offers vegan-friendly dishes, or if I can veganize a dish (alter a non-vegan dish to vegan). If not, I eat at home before going out. I'm for sure a lot healthier now that I've ever been because I cook at home. I know exactly what goes in my food and control things like sodium intake, etc. 
ADVERTISEMENT - CONTINUE READING BELOW
Now that you've been a vegan for some time, what other effects have you noticed?
The biggest positive effect of being a vegan for me is the change in my blood pressure and migraines. I suffer from high blood pressure, where I have to take a daily pill to contain it and frequently suffered terrible migraines. After several weeks, my high blood pressure decreased significantly and my migraines became less frequent in where today I hardly have them at all. I can't honestly think of anything negative from becoming a vegan, except maybe being teased about it by family and friends.
ADVERTISEMENT - CONTINUE READING BELOW
Did going vegan encourage other lifestyle changes?
I am currently slowly transitioning to purchasing all cruelty free products, from my bags and shoes to makeup. It's a slow process since I'm still looking for vegan brands that I like but my goal is to live a full vegan lifestyle.
Comments
Load More Stories