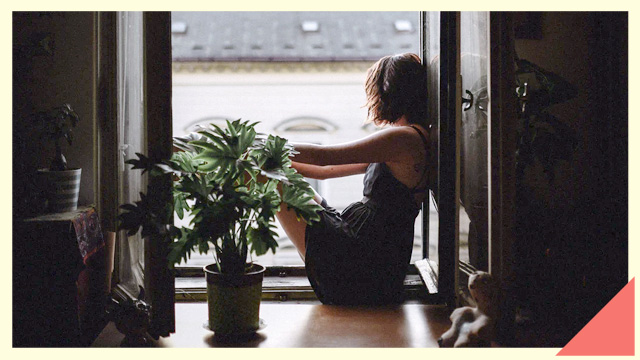 When things don't go your way, or when your day seems to start on a bad note, most of the time you already know what to do next. You already have a list of the steps you have to take to make things better, but sometimes, you just need a bit of validation.
ADVERTISEMENT - CONTINUE READING BELOW
Treat this article as just that. If today isn't so good, here are a few things we want to remind you of, which will hopefully help make your day a little easier.
READ MORE ON SELF-LOVE:
CONTINUE READING BELOW
Recommended Videos
"It's okay."
It's okay to feel like crap. It's also okay to feel so bad that it makes you cry. We all have moments like that. Don't feel guilty about allowing yourself time to wallow. Heck, you can even go on an all-out self-pity party. The important thing is you acknowledge what you feel so you'll be able to process it and let go of it. There's nothing shameful or weak about it.
"You're doing great."
Are you doing so many things, exerting so much effort, and yet you feel like you still need to push yourself more? Girl, let go of all that doubt: you're doing great and you're doing the best you can given your current situation. You've already put the work in—sometimes, it only needs a little bit more patience to see the fruits of you labor.
ADVERTISEMENT - CONTINUE READING BELOW
"You're going to get through this."
There's a saying that goes, "This, too, shall pass," and there's so much truth in it—time will always push forward, and whatever it is you're experiencing now, you'll inevitably leave in the past. This of course doesn't belittle what you're going through; rather, it's a message of hope that you'll eventually reach a point of crossing a threshold and you'll look back to say "I've made it."
"You're enough."
It's so easy to feel like you're not enough especially during times of disappointments, but the thing is, no matter how hard anyone tries, life will always have letdowns. While you should take the time to process these moments, you should never lose compassion for yourself. Remember, your self-worth isn't measured by the approval of others. You're worth far more than your successes and failures.
ADVERTISEMENT - CONTINUE READING BELOW
READ MORE ON SELF-LOVE:
"You're not alone."
Forced isolation is lonely, but possibly lonelier is being with other people while still feeling like you have no one.
It's not easy to feel misunderstood, and it's not easy to find those who will just be comfortable with staying with you without demanding that you explain yourself. Nevertheless, please don't think that there's nobody else in the world who would care about you. There are many who are waiting to hear from you. (At the very least, there's this writer is doing this article for you, hoping it'll help, and you've got a group of FN editors who honestly want what's best for you.) You're not alone, and you're needed.
ADVERTISEMENT - CONTINUE READING BELOW
Load More Stories