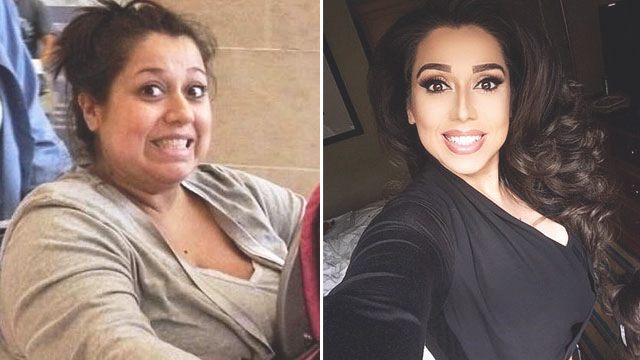 The only thing worse than finding out that your husband cheated on you is finding out that he and his mistress have been making fun of you behind your back. And that's exactly what Betsy Ayala had to endure. Having just given birth to their six-month-old baby, Betsy was a little over 220 pounds and was at a low point in her life. 
ADVERTISEMENT - CONTINUE READING BELOW
Betsy spoke of how she found out about his affair: "I had been with him since I was 17 and pretty much devoted my life to our relationship...I was devastated. I found out through some messages I read on his Facebook where they were calling me a cow and fat and just trashing me, and my whole world fell apart."
According to Betsy, she'd been trying to lose weight before, but this was the push she needed to really commit to a healthier lifestyle. 
CONTINUE READING BELOW
Recommended Videos
On working out: "I would cry after every workout, and it was then that I decided that this would not define me. I was going to change for me and for my daughter. I wanted her to be proud of her mom, and I wanted to be an example for her."
ADVERTISEMENT - CONTINUE READING BELOW
Even though her transformation first started because of her relationship, Betsy revealed that she's always wanted to do get a handle on her situation: "I prayed all the time for my life to change, and my prayers were answered just maybe not in the way I envisioned, but I got a second shot at a fresh start, and I'm grateful for that."
The truth is, we all want to change after a breakup. Some get drastic haircuts, others travel the world. But most people want to lose weight. And while we're supportive of other people's choices, it's essential to remember that changing yourself shouldn't be because you want to alter how others see you. It should come from your desire to better yourself. And most importantly, it should be rooted in self-love, not hate. 
Good luck on your journey to a fresh start! 
Source: The Independent
This story originally appeared on Cosmo.ph.
ADVERTISEMENT - CONTINUE READING BELOW
* Minor edits have been made by the Femalenetwork.com editors.
Load More Stories