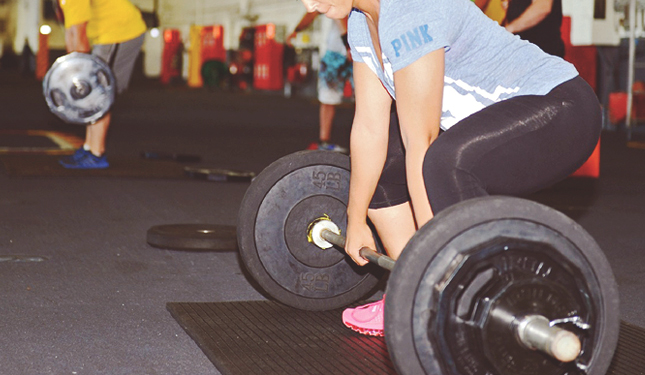 High-intensity exercise is generally good for you. In fact, a study on The New York Times says that it may even benefit people with heart and pulmonary diseases more than regular aerobic exercises, as its recommended bursts of energy followed by recovery periods can improve overall bodily functions.

However, there is a dangerous side-effect to high-impact exercising, and although it's considered rare, manifesting the condition can also prove fatal.

Rhabdomyolysis (rhabdo) is the bane of highly active individuals who almost always push themselves to their limits. Triggered by muscle injury, WebMD notes that this syndrome releases broken down muscle fiber into the blood stream, forcing the kidney to absorb its harmful by-products and eventually cause renal failure.

Symptoms of rhabdo include muscle pain, feeling of soreness, abdominal pain and vomiting, dehydration, swelling, and red or dark brown urine. Potassium levels may also shoot off the roof, which may increase the risk of cardiac arrest.

Workout buff Tina Martin shared her brush with rhabdo with Mirel Ketchiff of Shape. "I've always been healthy; now here I was sitting in the cardiac wing with an IV with just continuous fluid—which is the only treatment for rhabdo—in my hand because my arms were so stiff and swollen they couldn't find a vein in my arm," she recalled. "The doctors weighed me, and I was nine pounds heavier than my normal weight from swelling… It's serious, people die. It's not something to push through or shake off."

To prevent rhabdo, you need to work closely with a legit fitness professional who can create the proper exercise program for you. Drinking water before, during, and after your workout is also a huge factor in steering clear of the condition, as dehydration can increase the risk of muscle damage. If you feel any different after your session and you begin to manifest rhabdo symptoms, ask to be brought to the hospital right away.



ADVERTISEMENT - CONTINUE READING BELOW
Load More Stories