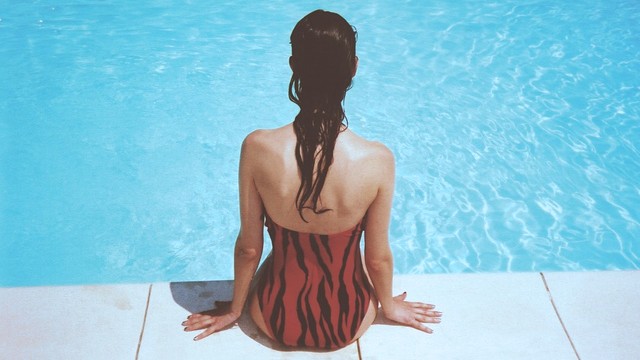 Did you know that lounging in a wet bathing suit can cause infections? As much as you want to sit around and relax after a quick dip, Alyssa Dweck, an assistant clinical professor and OB/GYN at Mount Sinai School of Medicine told The Huffington Post that wet swimsuits can cause bacteria and infection in your vaginal area.

"Yeast and bacteria really thrive in moist, dark places, like a wet bathing suit or wet workout clothes. So if you're really prone to those types of infections [yeast or bacterial], you're going to want to change out of a wet bathing suit and just put on a dry one."

So should you be afraid? Dweck explains that not all women are prone to infections, but those who have a weak immune system and have other health-related concerns are more likely to be affected if they continue to lounge around in wet swimwear.

Pro-tip: Bring extra pairs of swimsuits you can change into so you can stay in theme without taking any health risks! And don't forget to encourage your friends to do the same.

Concerned about your vaginal health? Here are some stories you might find useful:

How to Keep Your Vajajay Healthy and Happy
Some women go the extra mile to keep it "clean", when actually half of the common beliefs about feeling fresh down there are wrong.

8 Vaginal Odors You Have to Know And What They Mean
Your vagina is telling you something, but you don't always have to be alarmed.

Normal or Not? Common Signs of Vaginal Infection
Are you worried that the discharge you see in your underwear could be a sign of more serious things?
ADVERTISEMENT - CONTINUE READING BELOW
CONTINUE READING BELOW
Recommended Videos
Load More Stories