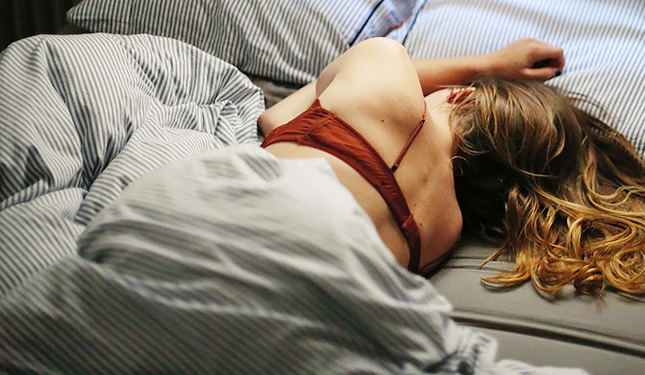 Credits: Flickr Creative Commons/Franca Gimenez
In an eternally humid country such as the Philippines, where summer temperatures can reach 41 degrees Celsius, it can be very uncomfortable to sleep at night. So if your torso feels warm with a shirt on, what more your lady parts, which are usually pressed against tight undies?
Contrary to the belief that going commando may leave your vagina dirty, doing so will actually let it breathe. The environment down there is basically hairy, moist, and almost always covered, which is makes it the perfect ground for bacteria. Letting your vagina air out every so often will help lessen the risk of getting infections. For those who are prone to developing yeast infections, or are suffering from chronic vulvitis (inflammation of vaginal folds) or chronic vaginitis (inflammation of the vagina), Live Science notes that aerating your nether areas is a must.
However, if you've been doing okay sleeping with your tighty-whities, science says you can continue doing so with no problems, as long as they're comfortable and fit just right. According to a feature on Huffington Post, wearing panties that are too snug may cause skin chaffing due to friction. Worse, it may even decrease circulation especially if the elastic bands are too constricting.
ADVERTISEMENT - CONTINUE READING BELOW
The moral of the story is to take care of your vagina and to give it its time of day (or night). Having healthy lady parts doesn't only make you feel clean, but confident as well.
Load More Stories