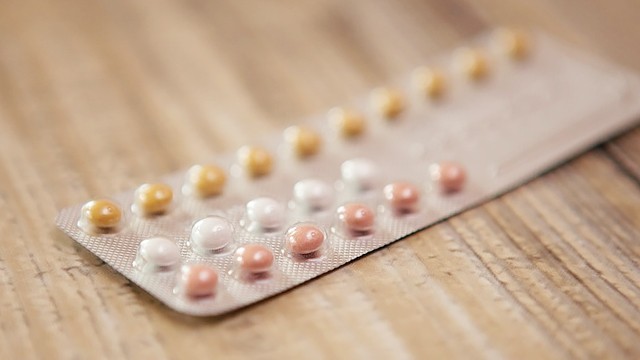 Being responsible for your health should come naturally when you're sexually active. While the Philippines is still coming to terms with the concept of birth control as proven by the latest budget cut for protection and contraceptives done by congress, it's highly important to be educated about your choices, whether it's through researching or consulting with your gynecologist.

There are many birth control options that you can select from, but probably the two easiest to acquire are condoms and pills. If you're confused as to which one suits your lifestyle best, here are the basic things that you need to know about both.

Condoms
There are actually condoms for men and women, but we'll focus on condoms for men.

Male condoms are fitted sheathes worn on a penis during intercourse. According to WebMD, these are usually made from latex, plastic, and lambskin, but condom brand Okamoto has recently released a newly-developed material called "sheerlon," which is said to be thinner and stronger than regular latex.

ADVERTISEMENT - CONTINUE READING BELOW
Latex and plastic condoms are most common, and are very good protection against STDs such as HIV, gonorrhoea, chlamydia, and herpes. They can also prevent pregnancy, but they're not entirely foolproof. An explanation posted by Columbia University in New York notes that "during a year of typical condom use [which factors in inconsistencies and errors], between 10 and 15 out of 100 sexually active women will become pregnant. During a year of perfect condom use [which means correct and consistent use], that number drops to between two and three out of 100 sexually active women becoming pregnant."

These numbers highlight the importance of properly using condoms, so if you and your partner aren't sure about how to go about it, here are a few tips:
CONTINUE READING BELOW
Recommended Videos
Make sure to check out the expiration date of the condom. Throw it out if it's expired, been exposed to direct sunlight, or has been torn or punctured.

Before opening a condom packet, make sure to lightly press on it to check for any holes. If you feel air escaping, get a new one.

Carefully tear the packet open with your fingers. Avoid using scissors or teeth.

If this is your man's first time to wear a condom, you can guide him through the process. Pinch the tip of the condom with one hand, while use the other hand to gently roll it down to the base of his erect penis.

Make sure to keep the condom on from start to finish.

Pills
Taking pills is a hormone-based birth control method. These are usually taken for 21 consecutive days, with a seven-day gap after for withdrawal bleeding. Pills usually contain small amounts of estrogen and progestin, which according to WebMD, "work to inhibit the body's natural cyclical hormones to prevent pregnancy."
ADVERTISEMENT - CONTINUE READING BELOW
Some pills have different hormone cocktails, are taken atin different intervals, and have mild side-effects (nausea, weight gain, mood changes), which make it important for you to discuss your options with your gynecologist before taking anything. Your OB will also recommend the right time to start your cycle.

Unlike the condom, pills do not protect you against STDs, but when used correctly, they can be 99.9 percent effective in preventing pregnancies. The key to keeping that effectivity rate up is by taking the recommended dosage consistently. For those times when you accidentally miss a pill or two, here's what you should do:


ADVERTISEMENT - CONTINUE READING BELOW
One missed pill: take the missed pill within 12 hours of the lapse, and take the pill due for that day at the proper schedule


Two consecutive missed pills: take the most recently missed pill as soon as you can and discard the other missed pill. Use additional contraception methods or abstain from intercourse for the next seven days. To be on the safe side, ask your doctor what you should do next.

If you're taking pills, it's a must to remember not to smoke, as mixing nicotine and the additional hormones in your bloodstream can increase your risk of heart issues.

Which one should you take?
It's all a matter of what's hiyang for you and what your doctor recommends. You can take either, or even both for optimal protection. Whatever your choice is, remember that you're doing it for your health and safety. Always be in the know, and practice safe sex.

To learn about the experiences of real women on birth control, visit GIRLTalk and join the discussion.
ADVERTISEMENT - CONTINUE READING BELOW
Load More Stories