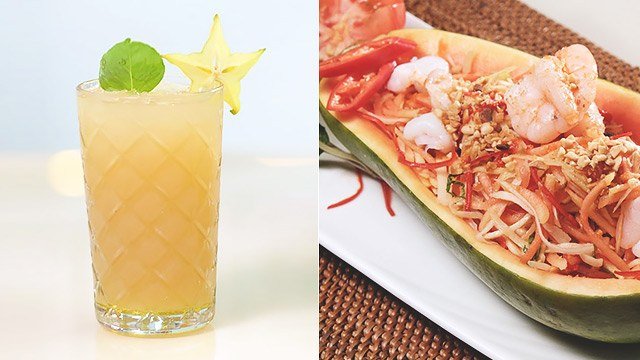 Everyone wants to age gracefully, but that's definitely easier said than done. Your skin may seem less supple and you may feel that you're not as energetic as before, but instead of wallowing in that muck of sluggishness, why not get back that youthful glow inside and out by a simple change in lifestyle – specifically, with what you eat?
ADVERTISEMENT - CONTINUE READING BELOW
We asked Celebrity Chef Martin Yan, host of Martin Yan's Asian Favorites on the Asian Food Channel, to give us a few tips, ideas, and recipes that will get you started on your road to healthy eating.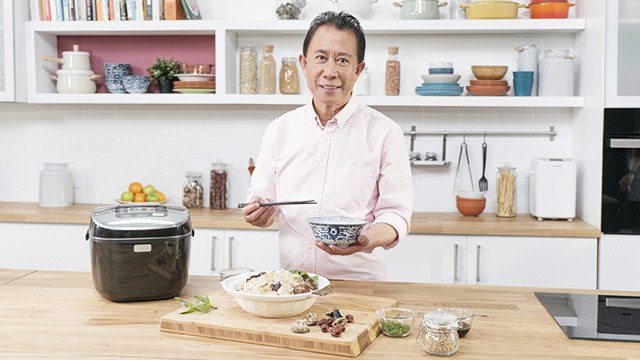 "I would suggest to include more fruits and vegetables in your diet," he said. "In my new show, I feature numerous dishes that use friends and vegetables as key ingredients. Instead of smoothies, you can try my Rainbow Juice, which will keep you feeling refreshed and energized, or my Minty Cooler, which is not just great for your skin but your stomach as well."
Martin's Minty Cooler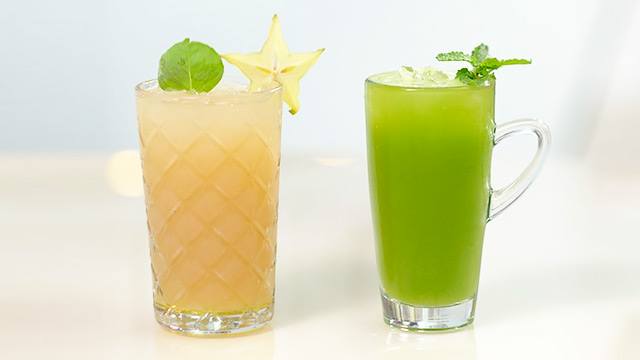 Yield: 4 servings
Ingredients
2 cucumbers, peeled and chopped
3 pineapples, peeled and chopped
2 cups mint leaves
1 ginger, 4cm long
Garnish:
Method
Add all the ingredients into a juicer, one piece at a time.
To serve, pour juice over ice and garnish with mint leaves.
ADVERTISEMENT - CONTINUE READING BELOW
"For mains, try my Chicken and Eggplant Curry. Eggplants are high in fiber and vitamin C, which are very good for the body and skin. Some might think that coconut milk is too fattening but its highly nutritious, rich in fiber, various vitamins and minerals. It is also a very good substitute to those who are lactose-intolerant."
Chicken and Eggplant Green Curry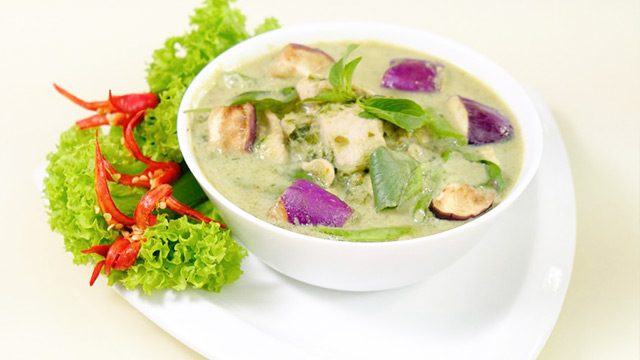 ADVERTISEMENT - CONTINUE READING BELOW
Yield: 4 servings
Ingredients
Green Curry paste:
4 stalks lemongrass, bottom 10 cm only, thinly sliced
2 tablespoons coriander seeds
1 teaspoon kaffir lime leaves, chopped
1 teaspoon cilantro, chopped
10 fresh green Thai chilies, thinly sliced
1 tablespoon galangal, chopped
1 tablespoon ginger, chopped
1/3 cup shallots, chopped
2 tablespoons garlic, chopped
5 green or black peppercorns
2 tablespoons lime juice

½

 tablespoons palm sugar
3 tablespoons fish sauce
120 millilitres water
Curry:
360 millilitres unsweetened coconut milk
340 grams boneless, skinless chicken, thinly sliced
1 tablespoon fish sauce
120 grams Thai or Asian eggplant, cut into bite-sized pieces
4 green beans, cut into 3cm lengths
¼ cup Thai basil or sweet basil leaves, loosely packed
Garnish:
Method
To make the green curry paste, place all the curry paste ingredients in a blender and process until smooth in consistency. Set aside.
In a wok or a saucepan, heat 240ml of coconut milk over medium heat for 30 seconds. Add the green curry paste and slowly bring to a boil, stirring constantly. Add the remaining coconut milk and return to a boil.
Add the chicken and cook, stirring, until the meat is no longer pink for about 5 minutes. Add the fish sauce, eggplant and green beans and cook for 10 minutes. Add the Thai basil leaves and cook for 1 minute. Garnish with lime wedges.
ADVERTISEMENT - CONTINUE READING BELOW
Chef's tip: Serve with steamed white rice!
If you're always on the go and you don't have much time to prep a healthy meal, Chef Martin recommends his Papaya Salad. "Not only is it quick and easy to put together, it also uses seasonal tropical fruits that you can easily find in any market," he explained. "Fifteen minutes is all you need to have a savory and healthy dish!"
Papaya Salad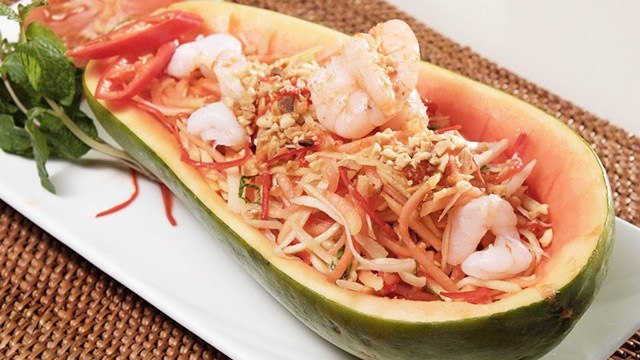 ADVERTISEMENT - CONTINUE READING BELOW
Yield: 4 servings
Ingredients
1 green mango, peeled and de-seeded
1 small green papaya, peeled and de-seeded
1 cup diagonally sliced young bamboo shoots
1 fresh red chili, thinly sliced
3 tablespoons mint leaves, chopped
3-4 rau ram (Vietnamese coriander), chopped
Dressing:
3 tablespoons rice vinegar
1½ tablespoons lime juice
1½ tablespoons fish sauce
1 teaspoon sweet chili paste
1 tablespoon packed brown sugar
Garnish:
½ cup roasted peanuts, coarsely chopped
Mint sprigs
1 tomato, thinly sliced
6-8 cooked shrimp
Method
Shred the green mango and papaya in a food processor.
In a medium bowl, combine the shredded mango, papaya, bamboo shoots, red chili, mint leaves and Vietnamese coriander.
To make the dressing, whisk dressing ingredients in a small bowl. Pour dressing over salad mixture; toss to coat evenly.
Garnish with peanuts, mint springs, tomato and cooked shrimp.
Load More Stories