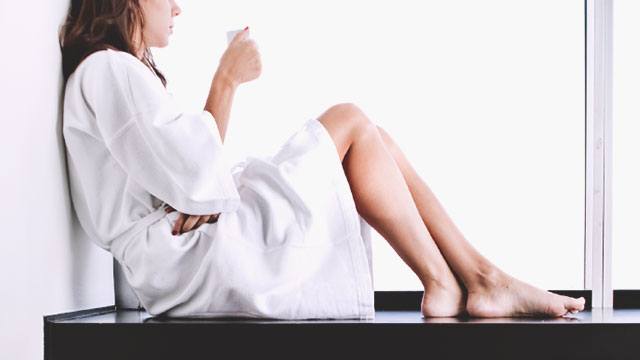 You may have heard about vaginal suppositories, but may have never used one yet. If your doctor has prescribed it for you, it may be quite unnerving to use it the first time around, but don't worry—it's not as hard or as complicated as you may think. Here's a quick introduction about this medication, and how to go about dealing with it.
ADVERTISEMENT - CONTINUE READING BELOW
What are vaginal suppositories?
According to WebMD, a suppository is a type of drug that is inserted into your body to treat the area where it will be exposed to. Doctors may prescribe suppositories to be placed inside the vagina for the drug to work directly on the infected area rather than prescribing oral medications.
ADVERTISEMENT - CONTINUE READING BELOW
It's a little cone or oval-shaped drug made with gelatin or wax coating. When placed inside your body, your body heat melts the coating and releases the medicine inside. The drug treats the area and the bloodstream.
What are they used for?
In an article posted by The Filipino Doctor, a healthy vagina has many good bacteria such as the lactobacillus acidophilus and a tiny number of yeast cells. Infections may be due to overgrowth of yeast caused by change in the balance of organisms or bacterial infection caused by douching or by having multiple sex partners.
Vaginal infection comes with uncomfortable symptoms such as extreme itchiness, burning sensation during urination, painful intercourse, foul odor and immoderate amounts of discharge.
If you become not-so-healthy down there then your doctor may prescribe vaginal suppositories to treat the infection.
Female hormones used for ovulation such as progesterone is also available in suppository forms.
ADVERTISEMENT - CONTINUE READING BELOW
Putting them in
Suppositories can be quite messy due to leaking of the drug triggered by activity and gravity. To avoid getting your panties soaked with melted gelatin or wax, you can insert it before you go to sleep.
Wash your private parts with feminine wash and water and dry thoroughly. Remove the medication from the wrapper.
You can choose to stand or lie down during the process of insertion.
If your suppository comes with a reusable applicator, place the drug at the end of the applicator.
Insert the applicator and press the plunger. This will place the suppository far back in the vaginal cavity. Remove the applicator and wash it for your next dose. If there is no applicator, use your finger to push the drug as far as it will comfortably go.
ADVERTISEMENT - CONTINUE READING BELOW
Helpful Tips
Dip the suppository in water so it will be easier to insert.
Protect your clothing and bed linens from medicine leakage by wearing a panty liner or a sanitary napkin.
Don't use tampons to protect you from leakage, as they tend to absorb the medication and prevent the effectivity of the treatment.
To avoid melting of the drug prior to insertion, store it in a cool, dry place or keep them refrigerated as instructed.
Always follow the product instruction, dose and frequency that were prescribed by your doctor.
Do not double dose if you missed one.  If it's near the time of your next dose, skip the missed dosed and resume your usual dosing schedule.
Suppositories can still be taken during your period.
Side effects 
Depending on the drug used, common vaginal suppository side effects may include dizziness, confusion, abdominal pain, constipation, nausea, diarrhea, pelvic pain, vomiting, burning sensation and gas. Should any of these occur, make sure to consult with your doctor right away.
Although vaginal suppositories help treat hormonal imbalances, diseases and ovulation problems, Mayoclinic still suggests that keeping a clean vagina is the best way to ensure a woman's overall sexual and reproductive health. Always keep a look-out for the signs and symptoms of vaginal problems and what you can do to keep it healthy.
Recommended Videos
Comments
Load More Stories