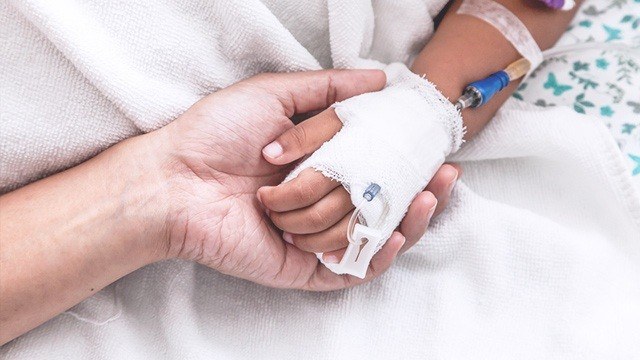 In May, SmartParenting.com.ph shared the story of a dad who urged parents to vaccinate their children against Japanese encephalitis (JE), a deadly disease that took the life of his 15-year-old daughter. Now, Inquirer.net reported two boys have died of JE in Laguna—a 6-year-old from San Pablo City and a 9-year-old from Calauan town, which is nine kilometers away from San Pablo.  

Dr. Rene Bagamasbad, Laguna health officer, told the news site that the children died two weeks ago—the first cases of Japanese encephalitis in the Southern Tagalog province this year. Both city and town where the children resided are now under investigation by the health office. Signs and symptoms of the disease are also being monitored for other parts of Laguna. 

This tragedy comes on the heels of recent news that Japanese encephalitis cases in Pampanga are on the rise. At least four people have died including a 4-year-old girl, reported GMA News Online. "A total of 259 suspected cases have been recorded in the province since July." It's worth mentioning that the dad Neil Licayan and his daughter Jessica, whom we mentioned earlier, are also from Pampanga.
Japanese encephalitis is a disease that, like dengue, is acquired from a mosquito bite. It's typically seen in children. Those below age 4 are nine times more likely to be infected. Severe cases of JE is seen in 1 in 250 cases, and 30 percent of the patients die. For those who make it through, however, severe consequences may come afterward. 

"In those who survive, 20 to 30 percent suffer permanent intellectual, behavioral and neurological problems paralysis, seizures or the inability to speak," Dr. Ma. Eleanor Sevilla-Sia, a pediatrician and neonatologist at St. Luke's Medical Center in Taguig and the Asian Hospital and Medical Center in Muntinlupa told SmartParenting.com.ph.

JE symptoms include fever, headache, vomiting, confusion, and difficulty moving. Symptoms that develop later include swelling around the brain and coma.

The life-threatening disease has no cure, but there is a vaccine. The JE vaccine is, in fact, included in this year's childhood immunization schedule provided by the Philippine Pediatric Society (PPS).  
ADVERTISEMENT - CONTINUE READING BELOW
For Pinoy parents, here are FAQs about the JE vaccine: 
1. At what age can the vaccine be given?
"The vaccine is given at a minimum age of 9 months," said Dr. Jamie Isip-Cumpas, a pediatrician from Parkview Children's Clinic in Makati. "Children 9 months to 17 years old should receive one primary dose. This is followed by a booster dose 12 to 24 months after. Those age 18 and above should receive a single dose only." These are as per recommendation from the PPS. 
2. How much does it cost and where can I get it?
We asked several doctors for its price at their clinic, and the vaccine typically costs around P3,000 per shot. Pediatricians should be able to procure it for you. To make sure, inquire with your child's doctor. 

Take note, "There is only one licensed brand in the Philippines for the JE vaccine. That's Imojev from Sanofi Pasteur," said Dr. Sally Gatchalian, who has served as president of the Pediatric Infectious Disease Society of the Philippines.
3. Is it available in health centers?
No, it isn't yet. But the Department of Health has been working to include the JE vaccine in the Expanded Immunization Program. The aim is to have the vaccine available free of cost by 2018 in all health centers, reported the Manila Standard. 
4. Why should my children be vaccinated against JE?
Vaccinations protect against life-threatening diseases. Children, who are most vulnerable, need it the most. "Encephalitis is a very serious disease," stressed Dr. Gatchalian. Remember, there is no cure for JE. 

"Of those who survive, some will continue to suffer from neurological problems such as motor defects (weakness) and recurrent convulsions (seizures). Some will also suffer cognitive language problems (the inability to speak)," added Dr. Gatchalian. "Ako personally, I would recommend the vaccine. Majority of the cases are those less than age 15." 
See more FAQs on the Japanese encephalitis vaccine here. Read dad Neil Licayan's story in full here.
ADVERTISEMENT - CONTINUE READING BELOW
This story originally appeared on Smartparenting.com.ph.
* Minor edits have been made by the Femalenetwork.com editors.
Load More Stories