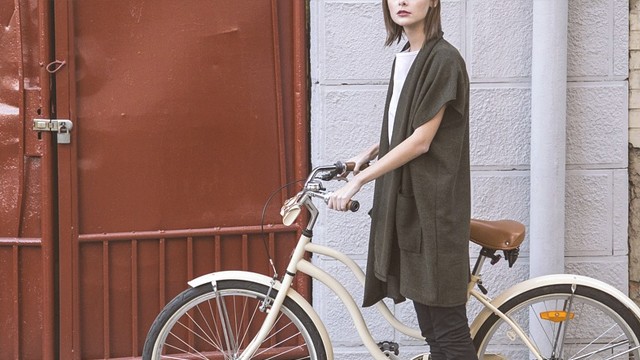 Barack Obama once said, "Learning to stand in somebody else's shoes, to see through their eyes, that's how peace begins. And it's up to you to make that happen." Of course it's safe to assume that in his context, he's talking about world peace. But when you consider the idea, the same can be said about empathazing and inner peace. Our busy lives made us forget to breathe and pause, and we tend to take for granted other people's efforts to make our lives better.

We sometimes get so impatient with the people around us that we forget to be compassionate, and that's not the way to go about relationships. In order to receive love, we must also give it. So if you have a woman in your life who makes yours better–a mom, a friend, a colleague, or a sister, make sure to let them know you appreciate them.

To you, the woman who gives in way more effort than we deserve, here are some things you need to hear:

1. We are thankful for you and everything you do.
A lot of things go by unaknowledged, but know that we notice every single gesture.

2. We respect your hustle!
We don't know how you do it all! There's a lot we can learn from you, and we know that.

3. We are here for you.
It's always a team effort. Don't be afraid to ask for help when you need it. Even if all you ask for is a quick laugh or a cup of coffee.
ADVERTISEMENT - CONTINUE READING BELOW

<blockquote class="instagram-media" data-instgrm-version="7" style=" background:#FFF; border:0; border-radius:3px; box-shadow:0 0 1px 0 rgba(0,0,0,0.5),0 1px 10px 0 rgba(0,0,0,0.15); margin: 1px; max-width:658px; padding:0; width:99.375%; width:-webkit-calc(100% - 2px); width:calc(100% - 2px);"><div style="padding:8px;"> <div style=" background:#F8F8F8; line-height:0; margin-top:40px; padding:50.0% 0; text-align:center; width:100%;"> <div style=" background:url(data:image/png;base64,iVBORw0KGgoAAAANSUhEUgAAACwAAAAsCAMAAAApWqozAAAABGdBTUEAALGPC/xhBQAAAAFzUkdCAK7OHOkAAAAMUExURczMzPf399fX1+bm5mzY9AMAAADiSURBVDjLvZXbEsMgCES5/P8/t9FuRVCRmU73JWlzosgSIIZURCjo/ad+EQJJB4Hv8BFt+IDpQoCx1wjOSBFhh2XssxEIYn3ulI/6MNReE07UIWJEv8UEOWDS88LY97kqyTliJKKtuYBbruAyVh5wOHiXmpi5we58Ek028czwyuQdLKPG1Bkb4NnM+VeAnfHqn1k4+GPT6uGQcvu2h2OVuIf/gWUFyy8OWEpdyZSa3aVCqpVoVvzZZ2VTnn2wU8qzVjDDetO90GSy9mVLqtgYSy231MxrY6I2gGqjrTY0L8fxCxfCBbhWrsYYAAAAAElFTkSuQmCC); display:block; height:44px; margin:0 auto -44px; position:relative; top:-22px; width:44px;"></div></div><p style=" color:#c9c8cd; line-height:17px; margin-bottom:0; margin-top:8px; overflow:hidden; padding:8px 0 7px; text-align:center; text-overflow:ellipsis; white-space:nowrap;"><a href="https://www.instagram.com/p/BJrDccmDjew/" style=" color:#c9c8cd; font-style:normal; font-weight:normal; line-height:17px; text-decoration:none;" target="_blank">A photo posted by Empowering Women Now (@empoweringwomennow)</a> on <time style=" line-height:17px;" datetime="2016-08-29T00:36:14+00:00">Aug 28, 2016 at 5:36pm PDT</time></p></div></blockquote><script async defer src="//platform.instagram.com/en_US/embeds.js"></script>

4. We will be more understanding.
We're sorry for occasionally giving you sh*t. We make mistakes, too.

5. When we're not paying enough attention, tell us.
We can be pretty dense sometimes, so don't be afaid knock some sense into us.

<blockquote class="instagram-media" data-instgrm-version="7" style=" background:#FFF; border:0; border-radius:3px; box-shadow:0 0 1px 0 rgba(0,0,0,0.5),0 1px 10px 0 rgba(0,0,0,0.15); margin: 1px; max-width:658px; padding:0; width:99.375%; width:-webkit-calc(100% - 2px); width:calc(100% - 2px);"><div style="padding:8px;"> <div style=" background:#F8F8F8; line-height:0; margin-top:40px; padding:50.0% 0; text-align:center; width:100%;"> <div style=" background:url(data:image/png;base64,iVBORw0KGgoAAAANSUhEUgAAACwAAAAsCAMAAAApWqozAAAABGdBTUEAALGPC/xhBQAAAAFzUkdCAK7OHOkAAAAMUExURczMzPf399fX1+bm5mzY9AMAAADiSURBVDjLvZXbEsMgCES5/P8/t9FuRVCRmU73JWlzosgSIIZURCjo/ad+EQJJB4Hv8BFt+IDpQoCx1wjOSBFhh2XssxEIYn3ulI/6MNReE07UIWJEv8UEOWDS88LY97kqyTliJKKtuYBbruAyVh5wOHiXmpi5we58Ek028czwyuQdLKPG1Bkb4NnM+VeAnfHqn1k4+GPT6uGQcvu2h2OVuIf/gWUFyy8OWEpdyZSa3aVCqpVoVvzZZ2VTnn2wU8qzVjDDetO90GSy9mVLqtgYSy231MxrY6I2gGqjrTY0L8fxCxfCBbhWrsYYAAAAAElFTkSuQmCC); display:block; height:44px; margin:0 auto -44px; position:relative; top:-22px; width:44px;"></div></div><p style=" color:#c9c8cd; line-height:17px; margin-bottom:0; margin-top:8px; overflow:hidden; padding:8px 0 7px; text-align:center; text-overflow:ellipsis; white-space:nowrap;"><a href="https://www.instagram.com/p/BJEUkk9hNdT/" style=" color:#c9c8cd; font-style:normal; font-weight:normal; line-height:17px; text-decoration:none;" target="_blank">A photo posted by Happy Inspiration -� Kellidav (@happsters)</a> on <time style=" line-height:17px;" datetime="2016-08-13T23:35:31+00:00">Aug 13, 2016 at 4:35pm PDT</time></p></div></blockquote><script async defer src="//platform.instagram.com/en_US/embeds.js"></script>
Load More Stories