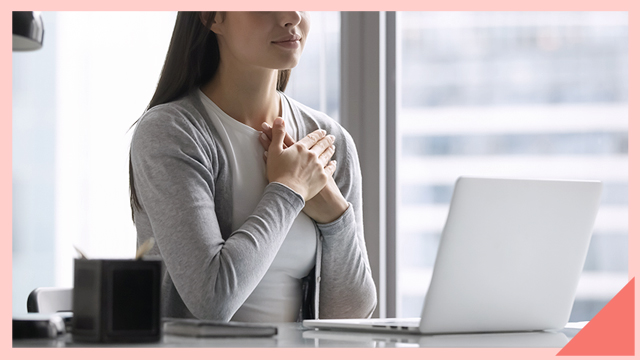 There's that connotation that a person who is mentally and emotionally strong always has a solution to every problem; that she's always on top of things and is resilient no matter how many lemons life tries to throw at her.
ADVERTISEMENT - CONTINUE READING BELOW
But the truth is that strength is relative, and how you deal with adversity really depends on a whole lot of things. Psychotherapist and licensed clinical social worker Amy Morin writes on Psychological Today that a mentally strong person is the way she is because she may have had different experiences than you, or that she was privileged enough to thrive in a healthy environment, or she may actually have the genes for it—which goes to show that while working on your own mental strength is important, it's just one piece of the pie.
So, what do you do during days when life simply seems overwhelming? Here are a few tips that can help:
Acknowledge what you're feeling
Don't equate strength with not crying or holding back your emotions, as these are farthest from the truth. Strength is actually being able to acknowledge your feelings so you can start processing them. Phrasing out things like "Oh, I'm feeling sad today" can act like a release, and it gives you the permission to feel what you feel. Allow yourself time to come to terms with your emotions, and whether by yourself or with the help of a friend, you'll find that you'll naturally gravitate towards making solutions.
Know that your brain may sometimes be playing tricks on you
This is an issue among those who are dealing with anxiety and who usually overthink, but the truth is that, as Amy Morin notes in another feature on Very Well, "thoughts do not equate reality." Your brain can be quite chatty and may even conjure up the worst possible scenarios, but ask yourself, "What are the odds of these happening?" Be conscious of when your brain is trying to pull you down, because more often than not, there's still so much you can do to remedy a situation you're worried about.
Lean into hope and bet on positivity
A lot of philosophers argue on what the definition of hope is, but one assertion is that hope is believing in and accepting the uncertain. It's not an easy thing to do especially during trying times, but there is freedom in knowing that no matter what happens, you'll still be here. And while you accept all the possibilities of your future, there's also a great deal of merit in betting in a positive outcome.
ADVERTISEMENT - CONTINUE READING BELOW
"When you feel hopeless, you'll likely think about all the reasons why nothing will ever get better," says Amy on Very Well. "So take a few minutes to argue the opposite… Thinking a bit about the potential positives can open you up to more possibilities. And while there's a chance that things might not turn out great, there's also a chance that they might not turn out as bad (or stay as bad) as you're anticipating.
Pause
Whether it's to catch that ray of sunshine or simple just to close your eyes and shut out that laptop screen in front of you, its important to find and return to yourself when you're overwhelmed. Have a quiet moment to breathe, to clear your mind, and to relax. It seems cliché, sure, but taking mental breaks can help you take stock of all the things you deal with.
ADVERTISEMENT - CONTINUE READING BELOW
Lastly, don't forget to step back and take a look at all that you've accomplished. Girl, that's a lot. You're doing your best given your current situation, and being where you are right now—even if it's just convincing yourself to take a shower—is no small feat. You're doing great. Keep at it, because no matter how small your steps are, you'll soon get to where you need to be.
* * *
How are you doing today? Kailangan mo ba ng kakuwentuhan? Join us for a round of discussion about work, life, and everything else in between on the Calamansi app, now downloadable on Google Play store. Simply search for FemaleNetwork under #discussions. We're on board every Wednesday at 9 p.m., so make sure to mark your calendars! 
Load More Stories