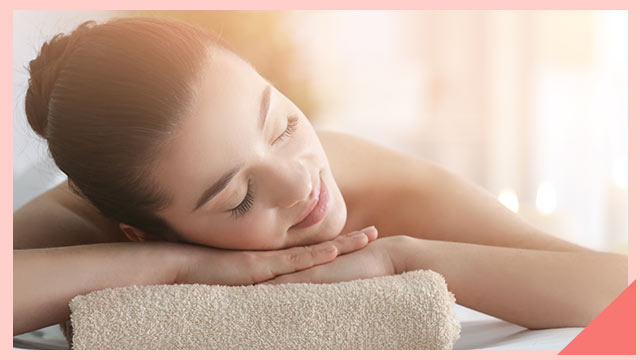 After a long week of working hard, all you're looking forward to is some serious me time during the weekend. Getting a spa treatment doesn't have to be pricey when you can easily enjoy it in the comforts of your home. Dove Exfoliating Body Polish brings a soothing experience along with other R&R essentials you can try:
1. Wear a facial sheet mask.
After washing your face, pick a mask that answers your facial needs whether it's hydration, brightening, anti-aging, or detoxifying. Put it on and wait for a few minutes to let your skin absorb the serum. Gently massage the leftover serum onto your face so you can make the most of the product.
2. Use body scrub.
Grab an exfoliating body scrub like Dove Exfoliating Body Polish to slough off any dead skin cells and reveal a new, glowing layer of smooth skin underneath. It has moisturizing cream that gently nourishes dull skin.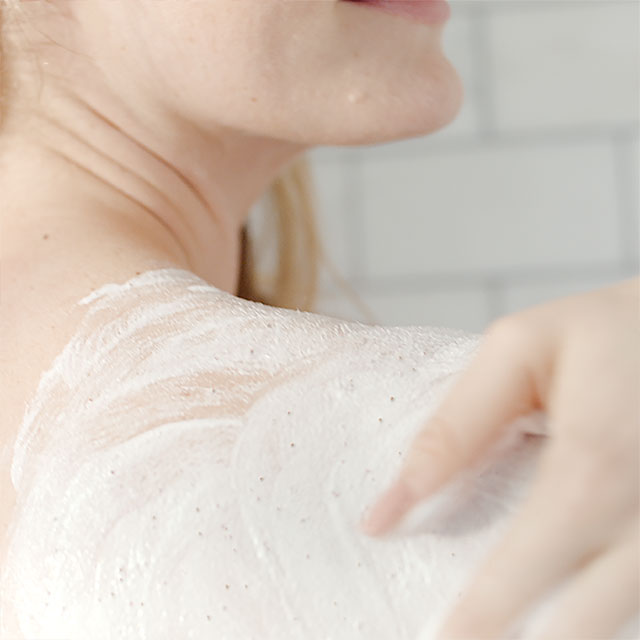 3. Complement your body scrub scent with aromatherapy oil.
While a body scrub helps relax and moisturize the skin, aromatherapy, on the other hand, helps calm the mind. You can try pairing your body scrub scent with aromatherapy oil for a more holistic R&R. If you're using the Dove Exfoliating Body Polish in its vanilla-like Crushed Macadamia and Rice Milk scent, complement it with chamomile oil to create a calming ambiance. Both scents are known for relieving stress and anxiety. Meanwhile, the sweet scent of Pomegranate Seeds and Shea Butter can go with lavender oil to help improve your sleep. Feel refreshed pairing your Kiwi Seeds and Cool Aloe scrub with peppermint oil diffused into the air to help awaken your senses.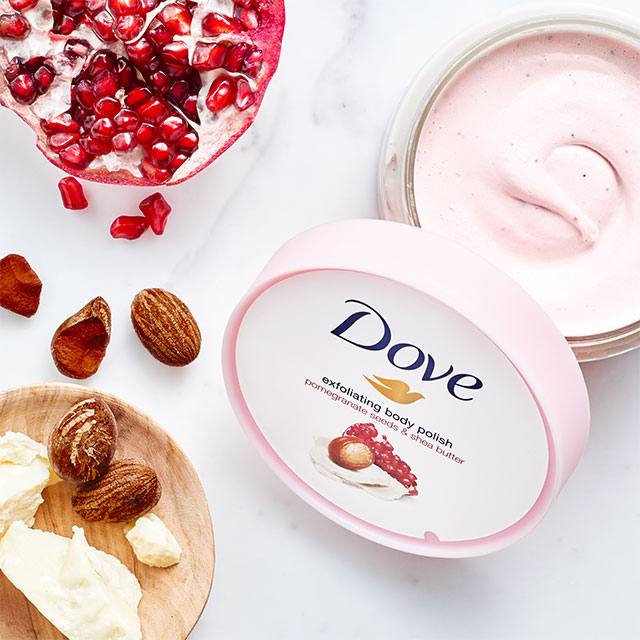 4. Have a mani-pedi session.
Just like at the salon, soak your nails in a warm tub of water to help you relax and soften the nails (this makes it easier to cut them!). Then you can use the same body scrub to buff away dirt and hard skin while moisturizing at the same time. Afterward, you can clean your nails with a nail brush, trim them using a nail cutter, and finally shape them with a nail file. Have fun choosing your polish color! You can try a classic nude, fire engine red, or even do nail art if you have extra time.
5. Indulge in a healthy snack.
To cap off your pampering experience, finish off with a healthy snack that's good for the skin, too. Try a bowlful of berries or a berry-filled smoothie for a quick treat that's full of antioxidants.
For more details on Dove Exfoliating Body Polish, follow Dove on Facebook or visit the website. Shop Dove Exfoliating Polishes in Pomegranate Seeds & Shea Butter, Kiwi Seeds & Cool Aloe, and Crushed Macadamia & Rice Milk on Lazada for P333 each.
This article was created by Summit Storylabs in partnership with DOVE.