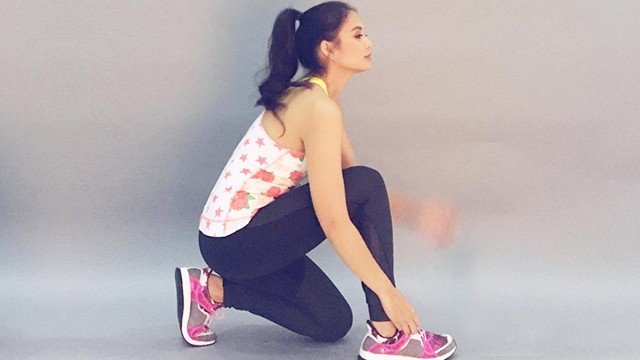 We get it. It can be hard to motivate yourself to head to the gym, especially when there's nothing else to look forward to but a boring routine and exhausting techno music. It doesn't help that these exercise have seemingly little effect on your waistline. You may be one of those people who need to workout with a group to add a bit of pep to your step, and probably one of the best classes you can join if you want to get that communal, let's-get-it-on vibe is Zumba.
ADVERTISEMENT - CONTINUE READING BELOW

Zumba is a mix of movements from dance genres like hip-hop, mambo, samba, salsa, and cha-cha, which are incorporated to aerobic exercises and performed to upbeat music.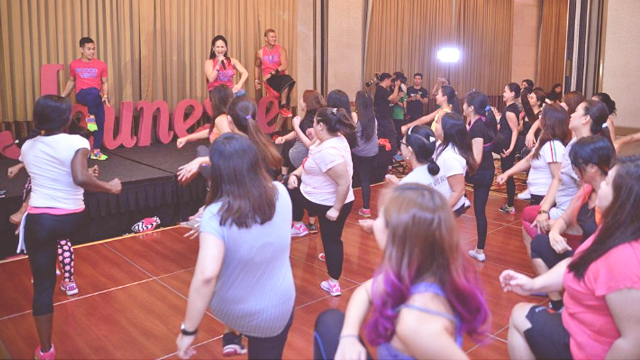 Celebrity host Regine Tolentino, who is also a licensed Zumba and U-Jam fitness instructor, explains that Zumba is a good way to get started on your positive lifestyle change. "You just gotta get out there and do it," she said at the
Jeunesse Anion
Fun, Food, and Fitness event, during which the new
#PossitivelyBetter campain
was launched. "Of course, at first, it's gonna be tough, you're not gonna know what you're doing, you're gonna mess up, you're gonna get tired fast -- but you just gotta keep at it and eventually, it will become a habit. It becomes easy, and you're gonna look for it, and you're gonna enjoy it, and you're gonna embrace it."

If you think that dancing your way to fitness is for you, then you're in for great health benefits:

1. You'll burn a lot of calories.
A 2012 study revealed that Zumba participants lose 369 calories throughout a 39-minute class. That means that attending four classes a week is equivalent to losing 1,476, which is a little less than the required daily calorie intake of an average sedentary woman (1,800) between ages 26 to 35.

2. You'll build endurance.
Imagine dancing for approximately 40 minutes to songs that play 145 beats per minute. Another 2012 study said that participants of a 12-week Zumba program "showed a decrease in heart rate and in systolic blood pressure with an increase of work" – a sign of increased endurance.

3. You'll get improved cardiovascular health.
Taking regular Zumba classes decreases blood pressure. It is also known to strengthen the heart, making it more efficient in pumping blood and oxygen to the rest of your body.

4. You'll feel good about yourself.
Zumba is an upbeat exercise that creates a great, energetic mood for its participants that it's almost impossible to feel grumpy during and shortly after the workout. As with every physical activity, Zumba helps your body release endorphins, which help lessen feelings of stress.

Pro-tip: To maximize your Zumba experience, make sure that you wear the proper gear. Pick a sports bra that offers good support as you'll be moving around a lot. You can wear a pair of soft shorts if you're comfortable doing so, but snug tights that won't slip down your waist are also a good choice since you'll be doing a lot of squats during the class. Lastly, invest in a good pair of shoes to cushion your feet from impact and to avoid injuries.

Try: Nike sportswear, available in sports boutiques and department stores
Load More Stories