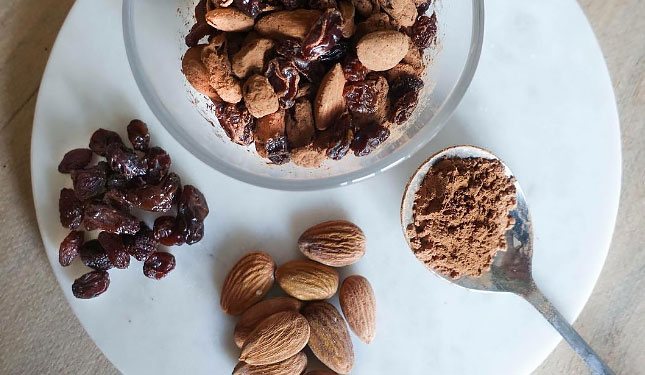 Credits: Instagram @californiaraisinssg
Do you often feel like snacking even if you're trying your best to avoid temptation?Instead of giving in and munching on chips or sweets, try going natural and get yourself a packet of raisins.

According California Raisins officials, raisins are cholesterol-free and fat-free. Moreover, they are naturally low in sodium but are high in fiber and energy-producing carbohydrates, along with the many other vitamins and minerals that they contain. As these are small health bombs packed with so much goodness, there are many right reasons to always bring a box of raisins with you wherever you go.

Raisins can hugely fill your essential fruit servings for the day.
SFGate reports that women should consume at least 1.5 cups of fruit a day. If you're having trouble doing so, you can just get yourself a small box of raisins, as approximately 1.5 ounces of these dried goodies can fill half of your daily fruit requirement, with only a calorie count of 129 and totally no fat.

Raisins are good sources of anti-oxidants.
A study featured on The Internet Journal of Nutrition and Wellness explains that anti-oxidants, which are bountiful in raisins, "detoxify excessive free radical build-up", and lowers the risk of cardiovascular diseases by reducing inflammation. Raisins are also known to contain polyphenols, which decrease cholesterol absorption and keep your heart healthy.

Raisins are good for your teeth.
Contrary to the popular belief that raisins can ruin your oral health due to its sweetness and stickiness, several findings revealed by US National Library of Medicine note that they don't contribute to enamel dissolution. In fact, the anti-oxidants that raisins carry prevent bacteria called Streptococcus Mutans from proliferating, and help your teeth and gums stay in tip-top shape.


ADVERTISEMENT - CONTINUE READING BELOW
CONTINUE READING BELOW
Recommended Videos
Load More Stories