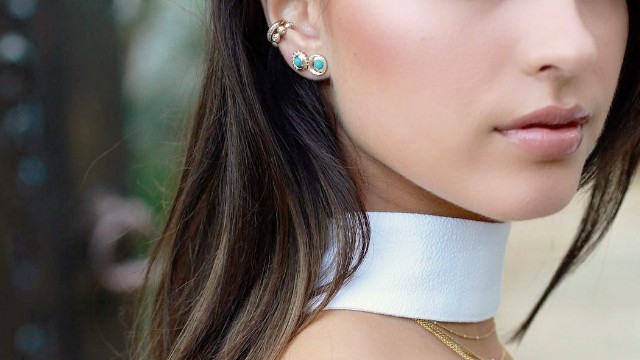 A pair of earrings may be a small accessory, but they can elevate your look in an instant – the only problem is when your ears begin to have that putrid smell. So what gives?

According to Women's Health, the cause of putrid-smelling ear holes is the combination of skin cells and natural oils getting clogged inside the hole. Another possibility is that your ears may have an infection or they're just not clean enough.

Here are a few tips to prevent ear mishaps such as infections and bad odor:

1. Always clean your earrings.
It's essential to keep your jewellery clean and hygienic at all times. Maria Tash, owner of Venus by Maria Tash, a fine jewellery and piercing spa in New York City suggests you let warm water run over it. "Cleaning the piercing tunnel occasionally with antibacterial soap also cleans off any skin cells that can collect in the jewellery and create odor."

2. Choose your jewellery with care.
While stud earrings are the usual kinds you see, it's recommended to use captive bead earrings since they are easier to clean. If you're not comfortable with them, you can take turns using studs and bead earrings to give your earholes some time to breathe.

3. Get piercings from authorized establishments.
If you're planning on having your ears pierced, let a professional do it and don't follow The Parent Trap. Experts use autoclaved needles to cut clean holes in your earlobes. These needles are sterilized so that there will be no transmission of any kind from one client to another.
ADVERTISEMENT - CONTINUE READING BELOW
CONTINUE READING BELOW
Recommended Videos
Load More Stories