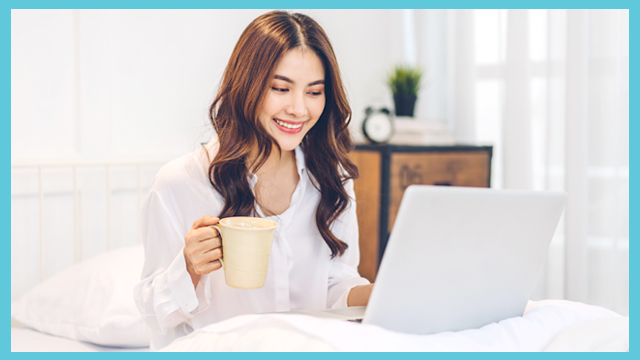 A lot of Pinays have gotten used to "work from home" setups these days. Because it's such a huge part of our everyday lives now, another WFH has become a bit of a hot topic: Wellbeing From Home.
Now that the boundaries between our professional and personal lives seem so much thinner, we're beginning to wear ourselves thinner than ever. If we want to thrive in our WFH job, we need to take better care of ourselves. After all, we can't give our 100% if we're not feeling 100% okay.
Here are five easy ways to improve your wellbeing from home, so that you can make the most out of working from home:
Compartmentalize work life from home life
Finding some work-life balance is even more important now that you're working where you spend most of your me-time. The best way to pull it off is to create clear separations between work and home life: keep the job exclusively at your desk, stick to working in a fixed schedule every day, and stop responding to emails on your off-time.
Set aside your mornings for exercise
Studies have found that being too sedentary has a negative effect on both your physical and mental health. If you're in a WFH setup, try your best to start the day with at least 30 minutes of exercise. Not only does it get the blood flowing, it also releases feel-good hormones in your brain before you get to work.
Connect with your co-workers
It's easy to feel like a robot when you're not sharing lunch together with your co-workers. We all need to make human connections, especially with the people we work with. Try to spend some online time together outside of work—you could do watch-alongs, virtual escape rooms, and a few video games. At the very least, find some time to cut loose with each other over an office e-numan.
Fight off the flu
Given how hectic working from home can be, a case of the flu can seriously mess up a tight schedule. When you start feeling the sniffles, it might be best to nip it in the bud with anti-flu medication. For instance, Phenylephrine HCl Chlorphenamine Maleate Paracetamol (BIOFLU), provides relief from flu symptoms and multiple ailments as fast as possible (within 15 minutes). It addresses a combination of sicknesses like fever, body pain, headache, colds, cough (from post-nasal drip), sore throat, and chills, all in just one tablet. At just P7.50 SRP per tablet, it's also one of the sulit solutions you'll find that offer value for money.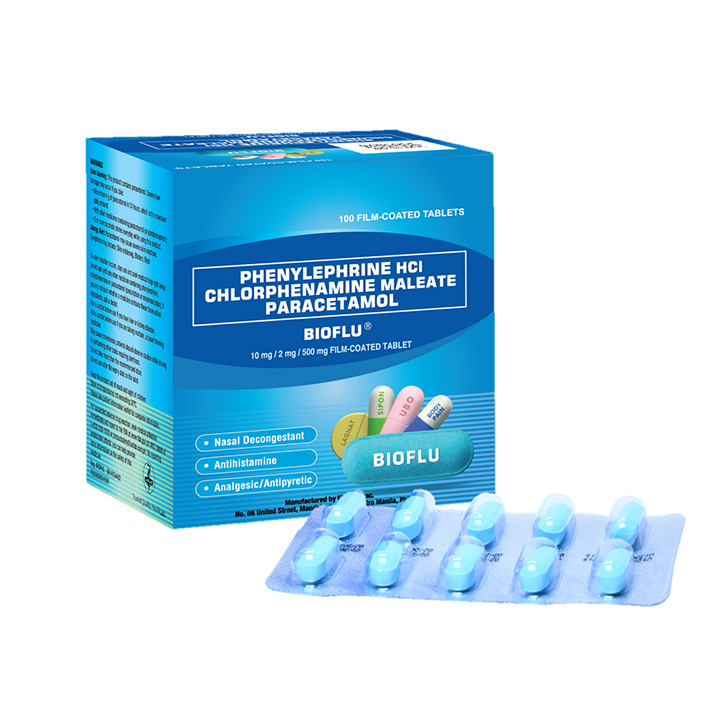 Give yourself a break
A lot of us have trouble maintaining a healthy work-life balance when we have 24-hour access to our workstations. While you might be able to accomplish more by going on work marathons, you'll also be putting yourself on the fast track to burnout. Be kind to yourself and pepper your day with breaks every now and then.
Always remember that working from home goes hand-in-hand with taking care of your wellbeing from home. Make your physical and mental health as much of a priority as your deliverables. And if you feel a cold coming on, stop it from ruining your groove by taking medication that gives you speedy relief.
Learn more about how Phenylephrine HCl Chlorphenamine Maleate Paracetamol (BIOFLU) offers relief for all common flu symptoms by following them on Facebook.
If symptoms persist, consult your doctor.

ASC REFERENCE CODE: U190P012722BS
This article was created by Summit Storylabs in partnership with Phenylephrine HCI Chlorphenamine Maleate Paracetamol (BIOFLU).