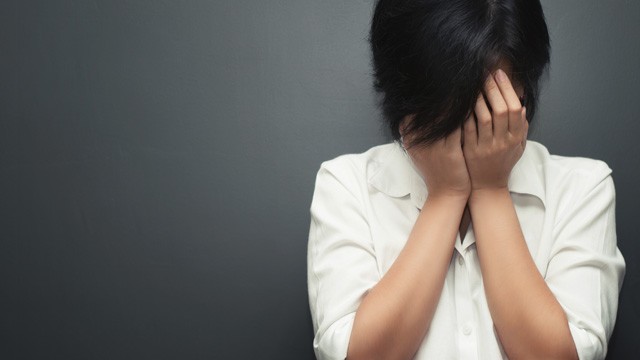 To say that giving birth to a stillborn baby is devastating and harrowing is an understatement. Experts have long been digging into the causes of stillbirth and studying how to prevent it from happening through fetal autopsies and placental examinations.

A study, however, has made a huge discovery in determining how the placenta, which delivers oxygen and nutrients to the baby inside the womb, affects stillbirths before delivery. With the study's data, researchers may also have the potential to develop a way to predict and prevent stillbirth. As the study noted, "predicting stillbirth has previously been extremely difficult."

ADVERTISEMENT - CONTINUE READING BELOW

Researchers from the Hunter Medical Research Institute (HMRI) in Australia found that "stillbirth can be triggered by the aging of the placenta, depriving unborn babies of oxygen and nutrients in the vital late stages." They compared biochemical markers of aging by examining placentas from 37-week pregnancies with those of 39- and 40-week pregnancies.

Like how people age at different rates, the same could be said of the placenta. "Some placentas age more rapidly than others. If the placenta is not working, the levels of oxygen fall in the baby, and if they get low enough, the baby will die," Professor Roger Smith AM told ABC.net.au.

Professor Smith and his colleagues observed "increased oxidation in DNA and lipids within placental cells associated with stillbirth, affecting the transport of oxygen and nutrients as the growing fetus demands more resources," according to an article in HMRI's website.   

They discovered as the placenta breaks down it releases an enzyme called aldehyde oxidase into the mother's blood. This could mean that a blood test could help predict high-risk pregnancies and prevent stillbirths by delivering the baby via a C-section before the placenta stops working. Dr. Smith told ABC Australia he hoped to develop this test within the next three to five years to alert doctors to elevated enzyme levels in a mother's bloodstream.

ADVERTISEMENT - CONTINUE READING BELOW



However, babies can only survive outside the womb at 27 weeks. If the baby is less than 27 weeks of gestation, "we may be able to give drugs that inhibit that enzyme to slow the aging of the placenta," Professor Smith suggested. The baby can then stay in the uterus until he can be born with a strong survival rate.

The possibility of "extending human life" is the huge implication of this placental research, which will be published in the November issue of the American Journal of Obstetrics and Gynecology. But Dr. Smith had also offered another perspective that many mothers who have had stillborn babies will find comforting. 

"I think it's really important for mums of stillborn babies to understand that it's not their fault. This is something that's happened to the placenta; they had very little or no control over it. There was nothing they could do to prevent it. So they shouldn't feel guilt about it," Professor Smith said. 

ADVERTISEMENT - CONTINUE READING BELOW

This story originally appeared on Smartparenting.com.ph.

* Minor edits have been made by the Femalenetwork.com editors.
Comments
Load More Stories