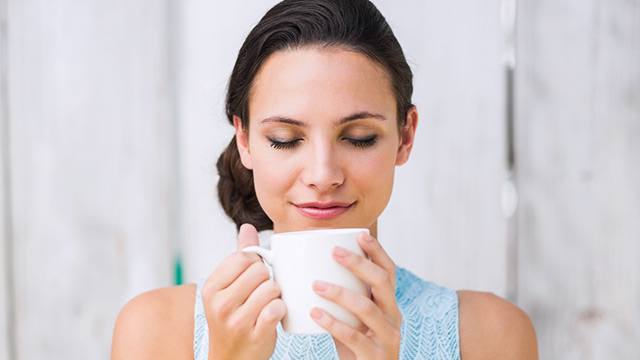 Not everything you find listed in anti-aging products are effective, according to Dr. Karen E. Burke in a presentation to the American Academy of Dermatology. To quote her, "Despite advertising claims, almost all available topical formulations contain very low concentrations of antioxidants that are not well absorbed by the skin." And she only names three antioxidants in her presentation: Vitamins E and C and Selenium. It's an eye-opening discussion that can leave us wrinkle-warriors in our 30s both relieved, that we don't have to resolve to buying expensive items, and disappointed, that we've been buying said expensive items that may have been useless all this time!

Don't fret because we've got the low down on the antioxidants to look before your next beauty haul.
1. Vitamin E
All experts agree that Vitamin E is the most important antioxidant there is. It's both a protectant and prohibitor. Vitamin E shields cell membranes from attacks, bars further damage to the enzymes that go with the membranes, and inactivates free radicals. Vitamin E works best applied to the skin to reduce sun exposure damage and production of cancer causing cells. Taking 400mg a day orally also protects from photo damage and wrinkles.
ADVERTISEMENT - CONTINUE READING BELOW
Food Sources: Sunflower oil, dairy products, grains, nuts, oats
Try: Myra E soft gel 400 IU capsules, Myra E Facial Moisturizer, and Myra E Hand & Body Lotion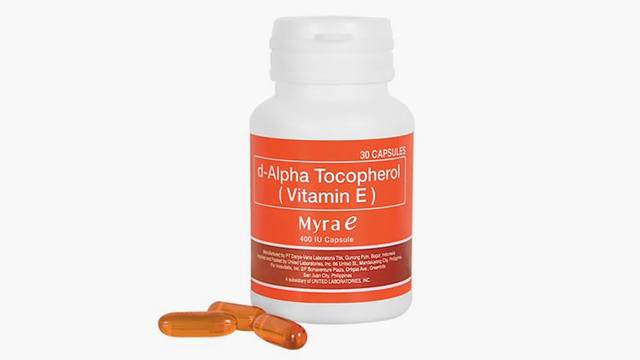 2. Selenium
When taken orally or through the skin in the form of L-selenomethionine, it's known to protect the body from skin cancer caused by sun damage. It makes you look younger since it works on keeping your tissues stay elastic. It also prevents coronary heart disease because it fights inflammation and increases blood flow.
Food Sources: Eggs, seafood (especially crab), garlic, whole grain cereals
Try: Healthy Options Selenium 100mcg Dietary Supplement Capsules
3. Vitamin C
Vitamin C is the most common antioxidant found in the skin, and because of this, the depletion caused by environmental factors leads to skin aging. This antioxidant is responsible for building collagen and repairing free radicals. These slow down the aging process and prevent free radicals from being cancerous. Burke shares in the WebMD article, "Even minimal UV exposure can decrease the vitamin C levels in the skin by 30 percent, while exposure from the ozone of city pollution can decrease the level by 55 percent." So make sure you load up on Vitamin C! Unfortunately, Vitamin C in skin creams aren't effective due to it's negative reaction to oxygen exposure. For now, it's best taken as a supplement and included in the diet. Your immune system will greatly benefit from the diet addition, too!
Food Sources: Citrus fruits, strawberries, bell peppers, broccoli, cauliflower, thyme, parsley, kale, mustard greens, watercress
Try: Fern-C Sodium Ascorbate Vitamin C Capsule 568.18mg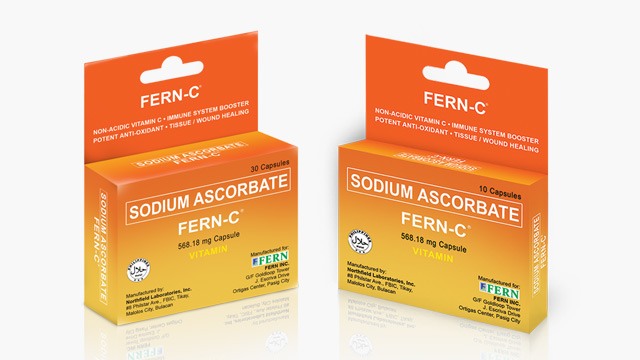 ADVERTISEMENT - CONTINUE READING BELOW
Bonus: Water
Although water is not a vitamin, it's worth noting because it really is critical for overall health, especially for our skin! If you can exceed the minimum of 8 glasses per day, the better. The more water you drink, the better your organs will function. That includes your skin, which is the biggest organ you have. Keep your cells hydrated for a firmer and more youthful appearance.
Sources: Other than drinking water (obviously), snack on watermelon, tomatoes, pineapple, and blackberries for added water content and other beneficial vitamins too
Keep in mind these three plus one anti-aging fighters and you'll never have to worry about the skin products you purchase. Just stick to these for a wrinkle-free 30s (and beyond).
Load More Stories