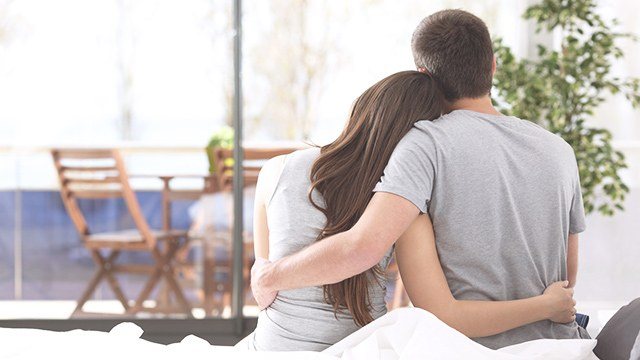 This article is the first of a three-part special on fertility treatments.
Assisted Reproductive Technology (ART) has been a viable option for Filipino married couples who have trouble conceiving. ART is the umbrella term for fertility treatments such as intrauterine insemination (IUI) and in vitro fertilization (IVF), which has been available in the country for quite some time. Couples usually hesitate because of the cost, but, as you will read below, ART procedures are not as prohibitive in cost as it was, say, 10 years ago. 
ADVERTISEMENT - CONTINUE READING BELOW
In an interview with SmartParenting.com.ph, Dr. Gayla Perillo of Kato Repro Biotech Center, in Makati City, one of the leading IVF centers in Manila, gave a walkthrough of what happens when a couple is advised and decides to undergo fertility treatment.
CONTINUE READING BELOW
Recommended Videos
You and your partner need to undergo separate tests.
Patients are recommended to see an ob-gyn first. Facilities like Kato usually receive patients after they have been diagnosed by an ob-gyn of a fertility issue. Doctors here will ask to see records of the results of your "fertility work-ups," from diagnostic tests to medication. 
Some couples approach Kato after they have been trying to conceive for six months up to a year with no success. Dr. Perillo says they ask them to do a transvaginal ultrasound and a semen analysis first and foremost. These two tests cost around P600 in their laboratory, and you can get the results in just a few hours. 

"In the ultrasound, we want to make sure that the uterus is normal, free from abnormalities, and then we also check if there are problems with the ovaries," she explained. 
ADVERTISEMENT - CONTINUE READING BELOW
The fallopian tubes are also checked to make sure it's not blocked. "That is scheduled on a particular day of the [woman's menstrual] cycle. [We can only check the fallopian tube] on around Day 8 to Day 12 of the woman's cycle," Dr. Perillo said. 

For the semen analysis, Dr. Perillo explains it checks not just the total number of sperm, but it also checks for the sperm's health -- are they alive and active, forward swimmers, and do they have good pointed heads and good-length tails.

"If everything looks normal -- normal sperm count, normal ovulation, the fallopian tubes are normal -- then we can do at least three to six months of timing therapy," Dr. Perillo said. "Timing therapy" is what it sounds like: You try to conceive naturally by having sex during your ovulation period for six months, based on Kato's recommendation.
If you're still not pregnant after timing therapy, you could be a candidate for IUI. 
Kato will then ask you to take the Huhner test, which can help doctors find out if the sperm is still alive after you and your husband have sex. It costs about P500 to P800.

The test is similar to a Pap smear. Doctors will take a swab of your vaginal discharge and put it under a microscope. "I'd ask the couple to have sexual contact the night before or the morning before the consultation so that we can check if the sperm is still alive once it gets into the cervical charge," Dr. Perillo explained.

If test results show the sperm needs help to reach the egg to fertilize it, then IUI is your next possible option. "Puwedeng because the vaginal discharge is very thick, so the sperm isn't able to swim. If the medium is not good enough for swimming, then the sperm will most likely die," Dr. Perillo explained.
ADVERTISEMENT - CONTINUE READING BELOW
"If there's minimal problem, what we can do is advise the husband to stop smoking and drinking, if they are into those vices, and then check again after one or two months. Definitely, there will be improvements in the sperm, may gagaling lumangoy, mas dadami yung sperm with normal shape and form, but the actual sperm count will not go up drastically," Dr. Perillo said.

But if the sperm is alive and, er, enthusiastic, she suggests going forward with IVF because it may mean that something else is affecting the fertilization process.  
What happens during an IUI
Kato will schedule your IUI once you are about to ovulate. Your husband or partner will be asked to abstain from any sexual activity for about two to three days from that day so Kato can get a good sperm count. It collects the sperm and inseminates by injection, "delivering the sperm inside the woman's uterus to lessen the distance the sperm needs to swim fertilize the egg. That's IUI," Dr. Perillo explained. 

The procedure costs around P11,000, plus the cost of "pampakapit" medicine you have to take. However, IUI only has about five- to 18-percent chances of success. Typically, couples try IUI six times before doing IVF. If time is of the essence, a couple can try IUI two to three times (for three consecutive months) and then take a break. If it still doesn't result in pregnancy, the next possible step is IVF. 
ADVERTISEMENT - CONTINUE READING BELOW
What happens when you finally decide to proceed with IVF? Stay tuned for the second part of this series. 
Kato Repro Biotech Center is located at 8/F Tower 1, The Enterprise Center, 6766 Ayala Ave., Makati City. For inquiries, call (02) 822.1209, 801.1324, 801.8642, 919.6802, or (0917) 723.9211; email them at info-trbc@katoreprobiotechcenter.com.
This story originally appeared on Smartparenting.com.ph.
* Minor edits have been made by the Femalenetwork.com editors.
Comments
Load More Stories