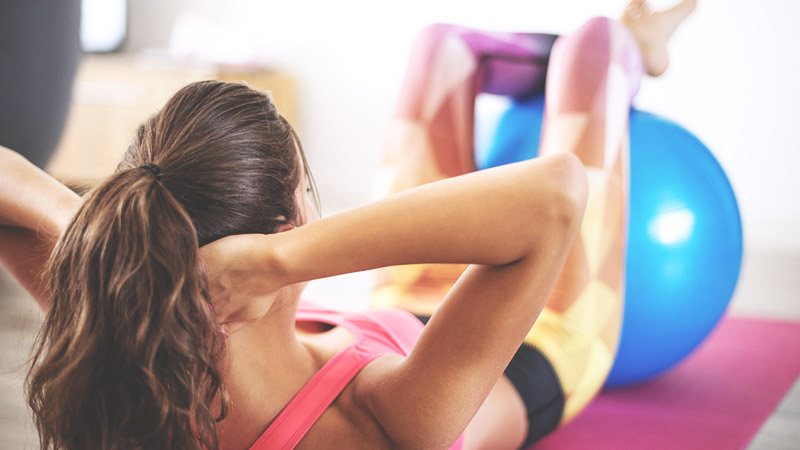 We all have good intentions and high hopes when signing up for the gym, especially when beach season is right around the corner. But the plan of going regularly doesn't always become more than just a note on our agenda. If you're barely going to use that gym membership card, it might be better for you (and your wallet!) to cancel it. Otherwise, if you haven't signed up for the gym yet – may it be due to the lack of time, the expensive fees or the intimidating machines--you probably already know that the gym is not the only solution to trimming down. Here are some ways you can start getting ready for summer even without having to hit the gym.
ADVERTISEMENT - CONTINUE READING BELOW
1. Quit the junk
There's no denying that the struggle is real when it comes to saying no to junk food. But, the name itself says it all. Junk food is laced with hidden sugars and chemicals that make your body store fat. Even worse, it is a proven fact that junk food (including fast food) is carefully and strategically developed by food manufacturers to keep you hooked and wanting more. Don't fall for the trap! Steer clear of all things processed and you'll notice that the less of those you eat, the less you will want it.
2. Eat a balanced diet and stay hydrated
Crash diets and skipping meals will only lead you to binge eating and a horrible disposition. Our body functions at its best when it is fed and hydrated well – not kept at the minimum. But remember, not all calories are made equal. Try getting more of your calories from fresh fruits, assorted vegetables and lean meat. (Tip: in each meal, fill up half of your plate with fruits and vegetables.) Food is your fuel while water is what helps lubricate your muscles, joints and organs. Have a glass before each meal and try to consume at least two Liters a day.
3. Schedule your workouts and treat it with the same importance as you would a work meeting
It's easy to push off a workout, especially if you're getting a few more zzz's in exchange. As things pile up throughout the day, you'll soon find yourself out of time (or motivation) to change into your sports bra and work up those sweat glands. Don't compromise. Plot your workouts at specific times and on specific days and prioritize it. No excuses. Your health is just as important, if not more important, than anything else you have to do in the day. Try journaling your workouts to help you stay on track and monitor your progress.
4. Find a routine that you enjoy
At this day and age, everything is at the tip of your fingertips – including the best home workout routines. Try programs like the Bikini Body Guide by Kayla Itsines for a DIY approach. Worried about equipment? Swap out dumbbells for bottles of water or shampoo. If you want more guidance, YouTube is flowing with great routines you can do at home. Checkout PopSugar Fitness or Fitness Blender for an array of exercises that range from just 10 minutes all the way to a full 40 minutes. You can also try downloading apps such as Nike+ Training, Sworkit, or The Johnson & Johnson Official 7-Minute Workout. 
ADVERTISEMENT - CONTINUE READING BELOW
Also, don't forget to still get some cardio in. You can alternate this if not incorporate it with your other exercises. Good old-fashioned jogging will be sure to do the trick, but jumping jacks, burpees, high knees, and skipping rope are just a few of the other ways you can get your heart rate up. If you like the outdoors you can also try swimming, hiking or even mountain biking. All of these activities are great for fat burning and can be fun, too.
5. Find a buddy with the same fitness goals
They do say the more, the merrier! Having a buddy to workout with or at least go through the motions with will help keep you in check and accountable for all your fitness efforts. It will be fun to be sharing the same experiences, exchanging tips, and experimenting with healthy recipes together.
6. Enjoy the process
Remember that change doesn't happen overnight. Keep a positive mindset and make it your goal to feel better and not just to look better. If you have a bad day with zero exercise and maybe an emergency stop at the drive thru, don't let that spiral into a relapse. Squeeze in a quick workout before bed or start again the next day. Consistency is key. Making it a lifestyle will keep you fit for life.
ADVERTISEMENT - CONTINUE READING BELOW
Camille Romero is a Holistic Health Coach and Yoga Instructor. For classes and consultations, contact her at cmf.romero@gmail.com.
Load More Stories