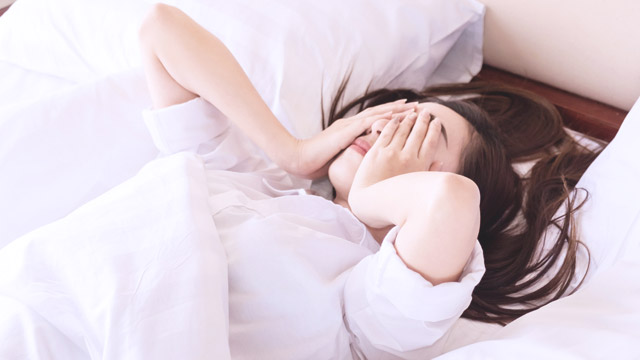 Sleeplessness is part of the overall package that is parenting, but if you think you only lose sleep in the first year after having kids, this study says you are probably wrong.
The study published in the journal Sleep shows that moms and dad are not likely to get quality sleep until their child is done with kindergarten. That means almost SIX years of disrupted sleep after the birth of a child.
ADVERTISEMENT - CONTINUE READING BELOW
And moms are more sleep deprived. They lose three times more sleep than dads during the baby's first year. "Women tend to experience more sleep disruption than men after the birth of a child reflecting that mothers are still more often in the role of the primary caregiver than fathers," says Dr. Sakari Lemola of the Department of Psychology at the University of Warwick via a press release.
CONTINUE READING BELOW
Recommended Videos
Researchers from the University of Warwick did face-to-face interviews once a year with 2,500 women and almost 2,200 men who had their first, second, and third child. Every year, the parents ranked the quality of their sleep and shared how much hours of sleep.
In the first three months after birth, mothers slept on average one hour less than before pregnancy while fathers' sleep duration decreased by approximately 15 minutes. In the first year postpartum, women lost 40 minutes of shut-eye, and it didn't matter if it was after the first or third child. And not surprisingly, first-time moms took sleep deprivation and sleeplessness harder than women who were already on their second or third child.
ADVERTISEMENT - CONTINUE READING BELOW
By the time the kids reached 4 to 6 years old, the parents' sleep duration was still about 20 minutes shorter for moms and 15 minutes shorter in dads compared to how much sleep they got before kids.
Dr. Lemola remarks, "While having children is a major source of joy for most parents, it is possible that increased demands and responsibilities associated with the role as a parent lead to shorter sleep and decreased sleep quality even up to 6 years after birth of the first child."
We can't say we're surrpised with the results. Women, specifically mothers, already have too many things to think about and often feel tired as if they're working two jobs—and sadly, most still think what they're doing is not enough.
It's time to put the mom guilt to rest and make time for self-care. Make sure dads share the responsibility. Don't hesitate to ask for help.
ADVERTISEMENT - CONTINUE READING BELOW
This story originally appeared on Smartparenting.com.ph.
* Minor edits have been made by the Femalenetwork.com editors.
Load More Stories