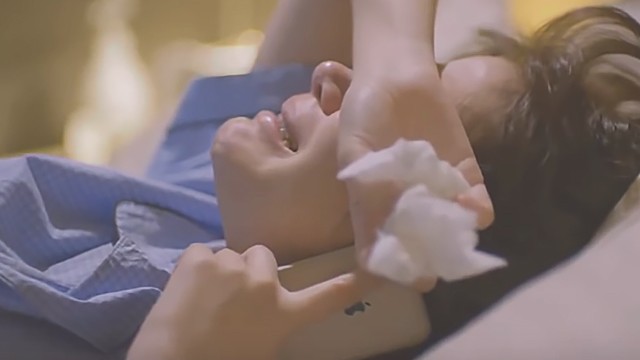 You may want to thank the man who broke your heart and made your mascara run, because according to science, crying your eyes out has a pretty good number of benefits.

"Crying activates the body in a healthy way," says UCLA clinical psychologist Stephen Sideroff, Ph.D on WebMD. "Letting down one's guard and one's defenses and [crying] is a very positive, healthy thing… That process of opening into yourself… it's like a lock and key."

According to several studies, crying literally flushes out stress, as tears shed during situations of high emotions tend to contain higher amounts of stress hormones. It also releases manganese, which helps manage moods. Stress "tightens muscles and heightens tensions, so when you cry, you release some of that," continues Sideroff. "[It] activates the parasympathetic nervous system and restores the body to a state of balance."

More than making you feel better, crying can also kill bacteria. A 2011 study featured on Medical Daily notes that tears contain lysozymes, which are enzymes also found in human milk "that can kill up to 90 to 95 percent of all bacteria in just five to ten minutes."  As tears clean out your eyes, they also improve your vision and "prevent the dehydration of various mucous membranes."

So when you feel like bawling, do so, because it can definitely make you more emotionally and physically balanced than those who keep their frustrations in.

ADVERTISEMENT - CONTINUE READING BELOW
Load More Stories