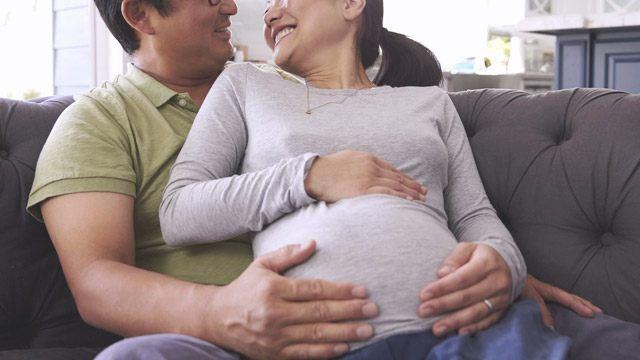 It's 2017, and yet it's constantly a source of wonder how some people can't see that pregnant women and moms can be sensual and nurturing at the same time.
When Dr. Sofia Jawed-Wessel, an assistant professor at the University of Nebraska at Omaha and associate director of the Midlands Sexual Health Research Collaborative, asked men and women what were the first words that came to mind about pregnant sex, these were their responses: "gross," "awkward," "not sexy," "odd," "uncomfortable," "not worth the trouble," and "not worth the risk."
ADVERTISEMENT - CONTINUE READING BELOW
"When a woman becomes pregnant, she leaves the realm of men's sexual desire and slides into her reproductive and child-rearing role," Dr. Jawed-Wessel said during a TEDxTalk she delivered at the start of the year. "She also becomes the property of the community, considered very important but only because she's pregnant," she added.
CONTINUE READING BELOW
Recommended Videos
Dr. Jawed-Wessel calls this sexual objectification as "The Willendorf Effect," after the Venus of Willendorf, which was first thought of as a goddess of beauty. When scholars noticed that it alluded more to nursing, pregnancy, and birth, her image shifted to represent fertility instead. Touching a preggo's belly or people giving unsolicited advice are examples of how preggos experience the Willendorf effect.
"Pregnant women aren't faceless, identity-less vessels of reproduction who can't stand on their own two feet," Dr. Jawed-Wessel stressed. "What needs to stop is society telling women what they can and cannot do with their bodies."
ADVERTISEMENT - CONTINUE READING BELOW
The root of the issue, according to Dr. Jawed-Wessel, is "dismantling the systems of equality and giving women the right to own their bodies and sexuality." Women who are denied contraception options or who are singled out when they have no plans that involve marriage or children experience the same prejudice just because they don't fit society's mold. 
Dr. Jawed-Wessel offered tips how we can respect a pregnant woman's space and our bodies. 
Stop telling women what they can and cannot do with their bodies.
If you don't know the pregnant women, don't ask her if you can touch her belly. Resist the urge to tell her what she can and cannot do or eat. Her medical decisions are hers alone; she's not required to share it with you.
If you're somebody who has sex with women, prioritize her pleasure. If you don't know how to pleasure her, ask.
Have conversations with your kids about sex as early as possible. Talk about sex, not only in the context of reproduction.
Support comprehensive sex education that acknowledges teenagers desires. Discussing these with them can help prevent sexually transmitted diseases and teenage pregnancy.
ADVERTISEMENT - CONTINUE READING BELOW
When we tell pregnant women that sex isn't worth the risk, it tells her that her sexual needs don't matter, even if addressing those needs does not put her baby at risk. It's actually safe to have sex when you're pregnant as long as you don't have complications and your doctor gives you the go-ahead. Some moms-to-be even swear to having the best sex while pregnant. Expectant mothers should assert their right to be involved in the decisions that affect their own body.  
It's not just about doing what you want, but it's about getting facts -- not opinions -- straight from the right sources and making informed decisions. It's also okay to be a bit selfish and attend to your needs, whether that's a prenatal massage or getting busy under the sheets.  
Watch Dr. Sofia Jawed-Wessel's full TedxTalk here. 
This story originally appeared on Smartparenting.com.ph.
* Minor edits have been made by the Femalenetwork.com editors.
ADVERTISEMENT - CONTINUE READING BELOW
Comments
Load More Stories