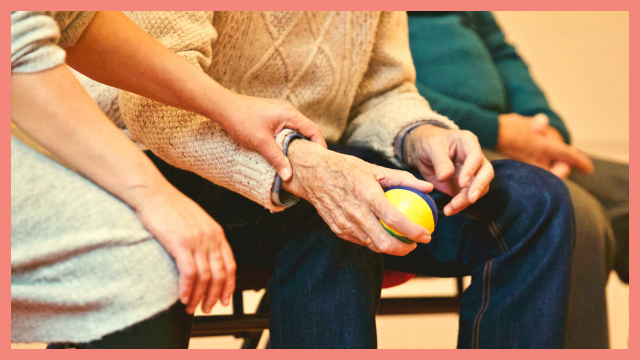 The day before the 30-day community quarantine in Metro Manila was supposed to start, my 57-year-old father decided to play golf with his friend. He told me, "Mamamatay naman sa init ang virus!" and of course, what followed was a half-hour lecture from me about the myths surrounding the coronavirus disease 2019 (COVID-19), including the fact that warmer weather will not kill the virus. (You can read the myths vs. facts here)
ADVERTISEMENT - CONTINUE READING BELOW
On Facebook, I encountered similar posts—adults telling their senior citizen parents to stop being pasaway and just stay put at home or crowdsourcing for ways to distract the seniors from stepping foot outside the house. It might seem funny, but there's a really good reason why we should protect the elderly from the virus.
In a Facebook post, Presidential Communications Assistant Secretary Kris Ablan shared a snippet of his radio interview with World Health Organization Representative to the Philippines Dr. Rabi Abeyasinghe and detailed some of the ways we can help prevent COVID-19 from infecting our lolos and lolas.
COVID-19 is a survivable disease—according to the World Health organization, those infected with the virus sometimes do not present any symptoms and is mild for 80% of the cases. Of the over 167,000 cases worldwide, more than 76,000 individuals have recovered from the disease, according to the South China Morning post COVID-19 tracker.
However, for the remaining 20% who are infected by the disease, 15% develop severe respiratory signs, while 5% develop acute respiratory failure. These patients require critical care, says Asec. Ablan.
The ones at the highest risk for a bad outcome are the elderly and those with chronic illnesses such as diabetes, heart disease, and lung disease, according to infectious disease specialist Dr. Edsel Maurice Silvana, M.D., DTM&H, FPCP, FIDSA, in his article for SmartParenting.com.ph. Dr. Abeyasinghe's advice is to separate or isolate them, if necessary.
"If you live with your Lolo and Lola (as any typical family would), do not let them go out anymore," advises Asec. Ablan. "No more malling. No more playing mahjong with the amigas. No more drinking or card games with the buddies. Lolo and Lola should stay at home."
He adds, "If they need to get medicine from the drug store, have them write an endorsement letter." The Asec notes that drug stores should be lenient with their policies during these critical times.
ADVERTISEMENT - CONTINUE READING BELOW
If possible, make lolo and lola stay inside their rooms while at home, says Asec. Ablan. They should also have their own set of plates, glasses, and utensils that can be used every mealtime.
If you must interact with them, sanitize your hands with alcohol and cover your mouth, he advises. Even better, wash your hands with soap and water as this is one of the best ways to prevent the spread of COVID-19. "Even if you don't feel sick, do this. You could still be a COVID-carrier," shares the Asec.
The community quarantine in Metro Manila will run until April 14, 2020. Everyone needs to follow the guidelines set by the government to minimize the spread of COVID-19. "Konting tiis lang guys, kaya natin 'to," says Asec. Ablan.
ADVERTISEMENT - CONTINUE READING BELOW
For more stories on COVID-19, please click here. 
Load More Stories