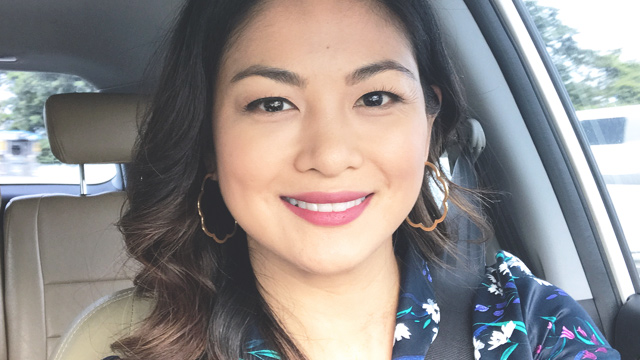 The 43-year-old former beauty queen-turned-inspirational speaker shared some good news to her social media followers over the weekend. Miriam Quiambao and husband Ardy Roberto announced on Instagram that they are finally pregnant after trying to conceive for four years, since they tied the knot in 2014.
CONTINUE READING BELOW
Recommended Videos
ADVERTISEMENT - CONTINUE READING BELOW
"In June 2018, we were resigned that perhaps God will answer our prayers through the miracle of adoption or through IVF but praise God who is the author of miracles and the creator of life!" the TV host and author wrote as a caption for the ultrasound image of her nine-week baby in her womb. 
"By His grace, He rewarded our faith with the greatest gift: a baby conceived naturally!" Miriam shared. 
According to Ardy's post, the couple tried in vitro fertilization (IVF) two years ago but it didn't work. "In her heart, she was still praying for a natural pregnancy. Holding on to God's promise to her years ago when she was single and contemplating to freeze her eggs on the eve of her 36th birthday," he wrote. They were determined to try IVF again or adoption, but it turned out there's no need. 
ADVERTISEMENT - CONTINUE READING BELOW
"Thank you to all who prayed for us and do keep us in your prayers for a safe and healthy pregnancy!" Miriam wrote. "Thanks for all your messages of encouragement and love," Ardy added. 
Indeed, every pregnancy is a blessing, no matter what age. And although women are encouraged to try to conceive before they turn 35 for health reasons, Miriam's story proves that it is possible even in your 40s. But what is it really like to be 40 and pregnant? 
Your pregnancy may be considered high-risk. 
There are many factors why a pregnant woman would be put under this category. A few on the list are age, family history or pre-existing conditions such as high blood pressure, and pregnancy complications such as gestational diabetes. Older people, in general, are naturally more prone to medical complications. 
But having one or more factors for a high-risk pregnancy doesn't automatically mean it'll be a difficult pregnancy. "There is a good chance that a high-risk pregnancy results in a good outcome," said Dr. Maynila Domingo, an obstetrician-gynecologist whose subspecialty is maternal-fetal medicine. This misunderstood tag only alerts doctors to possible risks to prevent, detect, and manage them early on.
ADVERTISEMENT - CONTINUE READING BELOW
Yes, there are precautions you need to take, such as going for more prenatal checkups, having more tests done (and your pregnancy may be more costly because of these first two reasons!), following a strict diet, and sometimes, complete bed rest. It may be difficult, but any mom would tell you that the sacrifices are worth it. It's all for the mom-to-be and the baby's wellbeing.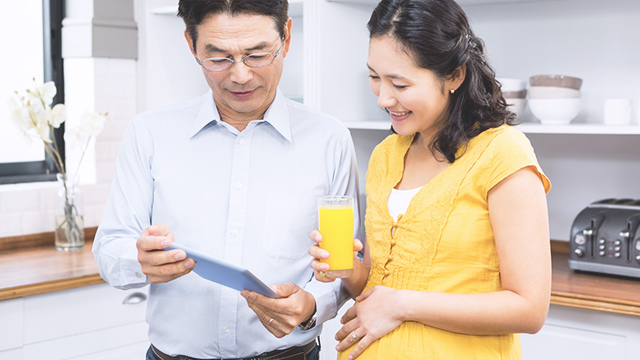 ADVERTISEMENT - CONTINUE READING BELOW
Your pregnancy won't be so different from younger moms. 
The fear of the unknown gets to all women carrying a life in their womb. "Will I be able to carry it to term?" "Will my baby be healthy?" "Will I have the energy to breastfeed, run after a toddler, or pay for education?" "Will I live long enough to see my grandkids?
For women who are beyond age 40 and pregnant, the fear of not being able to keep up with the demands of caring for a baby and raising a good human being is real—but the excitement one feels is the same! Pregnancy for the first time, whether you're 25, 30 or 43, is a great equalizer. All women who are pregnant just hope for a smooth pregnancy, safe delivery, and a healthy baby. 
There's no need to focus on your worries. As Ardy wrote in his post, he and Miriam are "pregnant with hope for the future, pregnant with gratefulness to God, and pregnant with love for the baby that's growing in my beautiful wife's tummy."
ADVERTISEMENT - CONTINUE READING BELOW
This story originally appeared on Smartparenting.com.ph.
* Minor edits have been made by the Femalenetwork.com editors.
Comments
Load More Stories