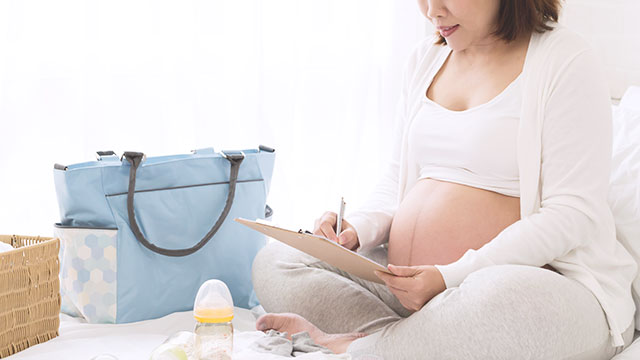 Your financial health isn't the only reason why pregnancies should not be close together, according to experts. 

Recommendations from the World Health Organization (WHO) advises parents to wait at least 24 months, or two years, before attempting their next pregnancy. WHO explained pregnancies less than 18 months apart have been associated with increased risk of infant mortality, low birth weight, small size for gestational age, and pre-term delivery. A pregnancy spacing of six months or shorter increases risk of maternal mortality.
ADVERTISEMENT - CONTINUE READING BELOW
Pregnancies spaced close together increased the risk of autism as well, research has suggested including those published in the journal Pediatrics and from the Centers for Disease Control and Prevention.

"Autism Spectrum Disorder was found to be increased in second- and later-born children who were conceived less than 18 months after the mother's previous birth," Inquirer.net reported. 

Aside from avoiding the said risks, the two-year spacing should also give moms enough room to care for their baby, that includes continued breastfeeding. "[The recommended 24-month] interval was considered consistent with the WHO/UNICEF recommendation of breastfeeding for at least two years," said WHO. 

"Closely spaced pregnancies might not give a mother enough time to recover from pregnancy before moving on to the next," said Mayo Clinic. Breastfeeding and pregnancy use up the body's store of nutrients, particularly folate and iron, Mayo Clinic explained. Having close pregnancies could affect the health of your next baby. The reproductive system also needs time to heal as the genital tract could still be inflamed from the pregnancy. 
ADVERTISEMENT - CONTINUE READING BELOW
However, you don't need to panic if the unplanned happens and you do get pregnant earlier than expected. "If you get pregnant less than 12 months after giving birth, it doesn't necessarily mean there would be problems. It just means that there are things you and your doctor need to be aware of so you can enjoy a safe and healthy pregnancy," Dr. Mary Faith Angat, an obstetrician-gynecologist at Cardinal Santos Medical Center and Taytay Doctors Multispecialty Hospital, told SmartParenting.com.ph. 

For miscarriages, the recommendations differ. According to Mayo Clinic, as long as a doctor gives the signal and the mom is feeling healthy and ready, there may be no need to wait. WHO, on the other hand, advised waiting at least six months "to reduce risks of adverse maternal and perinatal outcomes."

The best way to ensure a safe pregnancy is to take good care of yourself and your unborn child, said Dr. Patricia Kho, an obstetrician-gynecologist and international board-certified lactation consultant. "Have a good diet," she advises. "Be extra careful and take prenatal vitamins and iron supplements. As soon as you feel tired, lie down and rest, and have someone help care for the baby." 
ADVERTISEMENT - CONTINUE READING BELOW
This story originally appeared on Smartparenting.com.ph.
* Minor edits have been made by the Femalenetwork.com editors.
Comments
Load More Stories