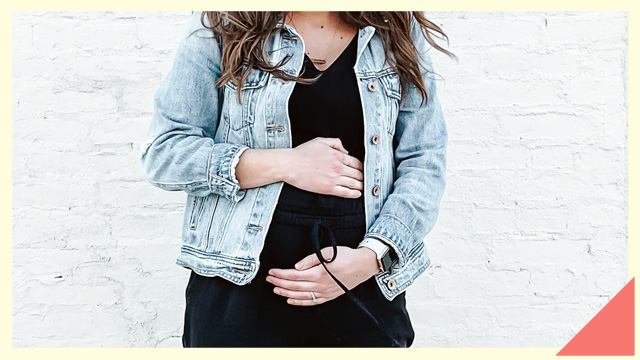 Hospitals conduct strict triage and mandatory chest x-rays of pregnant women to determine their risk for the disease. If you fail those tests, you're considered a probable or suspected case and would need to shell out extra for the personal protective equipment (PPE) of all your attending doctors and nurses.
ADVERTISEMENT - CONTINUE READING BELOW
In a Viber group for first-time preggos and moms, many preggos who were about to give birth shared that their doctors advised them to get tested for COVID-19. Having your test results doesn't mean you'll skip the hospital triage, but it can help avoid delays. Plus, it can also help you avoid paying extra for more PPE.
The Department of Health (DOH) says pregnant women who are vulnerable or have been exposed to COVID-19 can get tested for free via PhilHealth. If not and you still want to get tested, you have to pay for it out of your own pocket.
A COVID-19 RT-PCR test is only valid for 14 days
If you're taking a voluntary COVID-19 test, be wise about it. Firstly, choose the reverse transcription-polymerase chain reaction (RT-PCR) COVID-19 swab test. It's the one where a health professional takes a swab sample from the back of your throat. It may be a little uncomfortable, but the results are more reliable than the rapid test or the one that looks like a pregnancy test but uses blood instead of urine.
Once you've taken the test, most doctors do not require pregnant women to self-quarantine but just stay home to avoid any possible exposure to the virus. Ideally, everyone in your house also stays put.
The results of the COVID-19 swab tests are also valid for only 14 days. Doctors usually ask their patients to have it done on Week 37 or Week 38 and often only for those scheduled for a C-section. If you don't give birth within two weeks of getting your results, you can re-take the test or just undergo triage when you go to the hospital.
Where you can get your COVID-19 swab tests done
The DOH lists 54 accredited COVID-19 testing laboratories all over the Philippines. However, only 41 can do RT-PCR tests. (Click here to check the official list.) It's cheaper to get the test done in non-hospital laboratories but takes longer to get the results.
ADVERTISEMENT - CONTINUE READING BELOW
Check with your ob-gyn if your birth hospital for protocols for pregnant women who are about to give birth, and if they offer tests. Based on the Viber group's feedback, here's where they got their RT PCR COVID-19 tests done.
Red Cross (Mandaluyong City, Port Area), P4,500
Red Cross prioritizes processing pregnant women's test results. You can have your results after by 24 to 48 hours, although some received theirs after four to seven days.
New World Diagnostic (Manila City), P5,000
At New World Diagnostic, you need to bring a request signed by your doctor to be tested. The results will be e-mailed to your doctor in five working days.
Chinese General Hospital (Manila), P5,500
Book your COVID-19 test appointment online at least four days before the date you intend to take the test. Print out a PDF form they will send via a link through your e-mail, fill it out and send it back. Then, wait for confirmation of your slot via text message.
ADVERTISEMENT - CONTINUE READING BELOW
When you arrive at the Chinese General Hospital, show the confirmatory text message, and the guard will show you where the drive-thru COVID-19 test area is. You don't have to get off from the car, just open your window for the swab test and payment. The results will be sent to your e-mail within 24 to 48 hours.
Cardinal Santos Medical Center (San Juan City), P8,150
Cardinal Santos Medical Center also conducts drive-thru COVID-19 testing. Call (0961)333-5489. First, go to the hospital's steel parking to get the forms and fill them out before paying for the test. There is a separate tent/lane for pregnant women.
Makati Medica Center (Makati City), P8,150
In Makati Medical Center (MMC), you will need a doctor to give you an endorsement letter and fill out a health declaration form. Call MMC to schedule an appointment. When you arrive at the hospital, you will be asked to go to the fifth floor for registration, pay on the ground floor, then proceed to the drive-thru testing area.
ADVERTISEMENT - CONTINUE READING BELOW
St. Luke's Global City (Taguig City), P8,150
Call (0945)463-7752 or (0926)036-3759 to book your appointment. Testing hours for outpatient pregnant patients are on Mondays and Thursdays at 9:00 to 11:00 a.m. Results will be sent to you and your ob-gyn within 24 to 48 hours.
St. Luke's Medical Center (Quezon City), P8,150
Call the hospital's Pathology Department to check for appointments. Testing hours for outpatient pregnant patients are on Mondays, Wednesdays, and Fridays. The results will be sent to you and your ob-gyn within 24 to 48 hours. 
Load More Stories