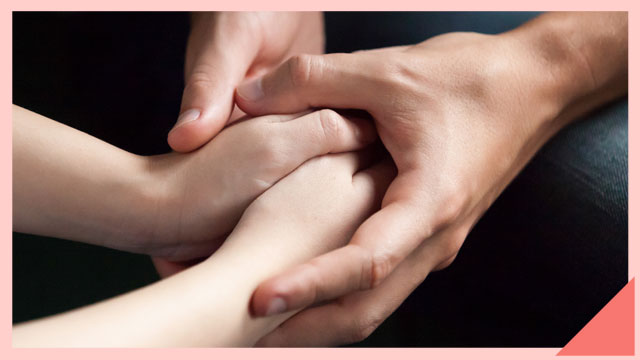 Is your partner super irritable lately? Like they snap over the smallest things that never used to bother them before? As a loved one, you want to know how you can help them, but where do you begin?
In a recent media briefing with Upjohn, a Pfizer division, for their #BreakTheStigma campaign, Cosmopolitan Philippines got to interview Dr. Robert Buenaventura, who currently serves as Board Secretary at the Philippine Psychiatric Association.
ADVERTISEMENT - CONTINUE READING BELOW
And the first step is as simple as helping them understand that something has changed. Dr. Buenaventura advised, "A lot of people who are going through mental health issues are often not aware because the process has been so gradual that over time, [they didn't] notice that [they] were becoming irritable or developing sleeping problems na pala." So talking to them can help them develop self-awareness of what they're going through.
If, however, they refuse to acknowledge it, you can also involve someone else who cares for that person-like a parent or an older sibling. Once self-awareness has been established, make sure they see a professional: "Being able to talk to someone about what they're going through helps."
But it's also important to note that there's such a thing as "situational or adjustment problem." According to Dr. Buenaventura, what your partner might be going through is "something that's very limited lang to a specific instance-like if a tight deadline is coming up or if they have a big project. If it's more than that, diyan papasok yung professional."
Even when you have the best intentions, don't forget to take care of your own mental health. He said, "You should have the capacity to understand yourself, too. You should have someone, other than your partner, who you can talk to regularly-like a best friend." Because everybody needs a little support.
Load More Stories