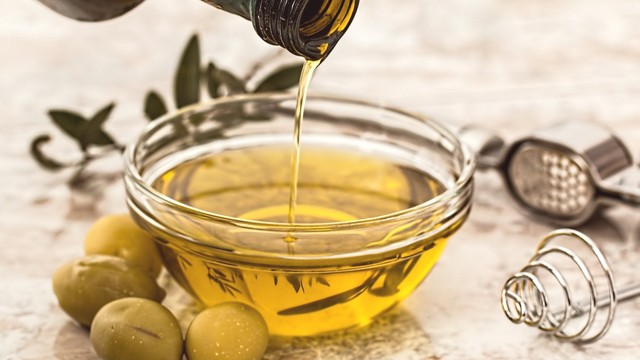 There is no magic pill for weight loss. It takes a lot of hard work and discipline to shed the extra pounds you've gained due a slower metabolism and an imbalanced diet.

The good news is that it's possible to give your fitness efforts a boost through natural means. One good example is olive oil, a mandatory ingredient in proven-healthy Mediterranean diet, which is the regular meal fare of Greeks, Italians, and Moroccans.

Olive oil is rich in monounsaturated fat acids (MUFAs), which help maintain healthy blood cholesterol levels, decrease your risk of heart disease, and even aid in the loss of belly fat. This is why nutrition experts recommend swapping your regular cooking oil with olive oil to help decrease your intake of not-so-healthy trans fats and refined polyunsaturated fats.

While using olive oil for your dishes is healthy, another more unconventional way that it can help you get fit is by smelling it. The New York Times reports that aside from keeping a person more satiated after a meal, the scent of extra virgin olive oil "reduced the amount of calories people…consumed and improved their blood sugar response."

The findings were based on a study by experts from the German Research Center for Food Chemistry. Volunteers for the study who were asked to eat yogurt mixed with an aroma extract of olive oil were revealed to have reduced calorie intake. They also satiated longer than the other research participants.

Although more work is needed to back this study up, it's conclusive that olive oil can indeed aid you in your quest for fitness. A healthy diet doesn't need to be too difficult if you know the right ingredients.



ADVERTISEMENT - CONTINUE READING BELOW
Load More Stories