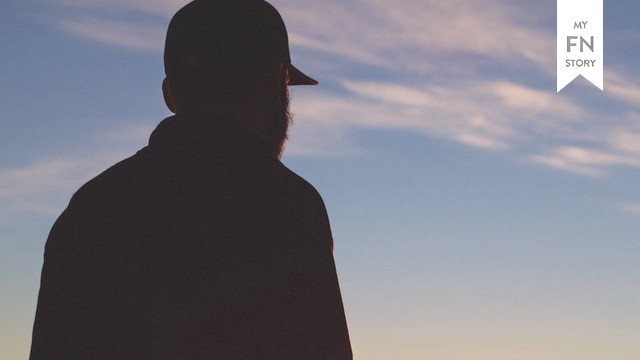 When I learned of my uncle's liver cancer, it was already in its final stages.

It was so surreal that I felt detached from what was happening, even when my cousin who was a nurse told us about how he walked home in tears when he read the results of his dad's biopsy.

My Tito Jun was a jolly person, and was a lot like my late grandfather in several ways – he would create his own musical instruments and teach himself how to play them, and would generously teach us kids what he learned. He would visit my grandmother's house often, and his arrival would be signaled by a jovial, "Mommy!" every time. He wasn't perfect, and yes, he had made a lot of mistakes in his lifetime, but he was very present in mine, which was why the news of his illness came to me as a numbing shock: He was a constant, and I couldn't imagine the family without him.

The last time I saw him conscious was when we visited him in the hospital. I was looking for a job back then, and young that I was, I was worried that no one would reply to the resumes I sent. He just smiled at me and said, "Makakahanap ka rin ng trabaho."

Those were his final words to me.

Everything happened so quickly that the next time I saw him he was already at home in his deathbed. My cousin told us that it was just a matter of time, but I couldn't wrap my head around how fast the illness had progressed. Up to now I still question myself about what exactly happened.

While the cancer spread so quickly in his body, the minutes that ticked by as he lay in bed seemed to stretch into hours. His room had the stillness of inevitable death, and we all knew and felt it. Each family member would approach him, whisper something in his ear before sitting back down. When it was my turn, I only told him that I loved him, before touching his hand and kissing his forehead.

The clamminess of his fingers told me that Death was already with us in the room, sitting in one corner, waiting.

The knowledge that the time is near gave me both fear of what's to come, and the comfort that my uncle won't be in pain anymore.

Cancer is ruthless. It's malicious and merciless, and though for some there are miracles, those who are not so lucky would go on to fight the good fight before letting go with grace.

When it happened, it happened so quietly for him. It was almost anti-climactic. There was a moment of quiet disbelief before the sobbing started.

My cousin, used to years of caring for people in hospitals and hospices, did as habit has taught him to do: He removed the tubes with an almost impassive face and noted the time while waiting for the arrival of his friend who was the doctor. Amidst the sobbing, he was calm and collected, and it was then that I gained a little understanding of how these things come to pass.

Death, who sat with us the entire day until it was time for my uncle to go, was patient. It plays its role, and it plays it well. It has no qualms about who to take, and yet is the hope of many of those who have gone through so much pain.

Watching Tito Jun's last minutes on earth admittedly gave me sleepless nights, but at the end of it all, the remembrance of how Death was his mercy from the savagery of cancer gave me peace. It wasn't a beautiful moment, but it sufficed.

Life is fleeting and things will not always be fair, but Death balances the scales. We're all so small compared to the vastness of the universe and there's so little time to live and to learn, but before we "go unto that goodnight," we should at least learn two things: Love and acceptance. There's never enough time to understand everything, but at least we get to know the things that matter.


ADVERTISEMENT - CONTINUE READING BELOW
Load More Stories