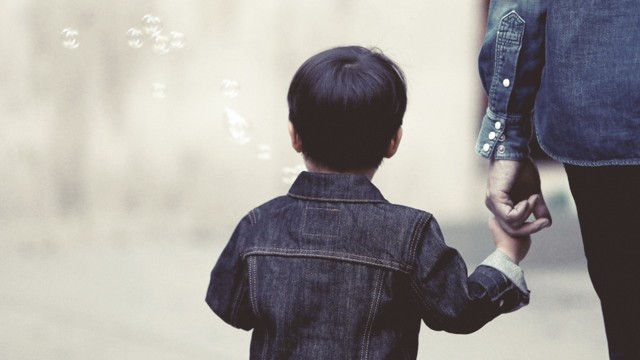 How many life-changing things can you have before you're even 30? Apparently, there's no number to it – which is both a good thing and a bad one.

I was 19 when I was finally diagnosed with Major Depressive Disorder (MDD) and General Anxiety Disorder (GAD) – but I'm pretty sure I'd been "troubled" since I was 11, when I started cutting myself to "feel better."

Depression didn't change my life per se. It just happened to be the worldview I grew up with. When life was good, or really bad, Depression was a state that ran parallel to either situation. It's just there. It was always a constant source of confusion and loneliness when I would learn that other people didn't see or experience life the same way.

When I was 21, I got pregnant. I was not in a romantic relationship, nor did I have any plans of becoming a mother. Interestingly enough, perhaps due to my strange coping mechanisms, my reaction to the home pregnancy test was laughter. Not joy, in particular; not fear – at least not entirely. I expected it to happen because that's what happened to girls like me.

Society said it. My ex-boyfriend said it. Even my mom said it! I didn't have a lot of positive emotional support growing up with depression in Manila, and all the ways it made you act out. How was I going to survive as a single mother? Not so much financially, but with sanity? And how was I going to take care of an infant if I was constantly being made to believe that I couldn't even take care of myself?

My diagnosis of MDD and GAD meant I had sought out help from a psychiatrist. (It should really be more affordable, accessible, and acceptable to see a doctor for mental health in the Philippines.) My doctor specialized in Cognitive Behavioral Therapy, which taught me how to break down stressful situations – as much as I could in a state of panic though, ideally, before it happened – and learn how to change my reactions to them. Growing up with a lot of negativity that was unaddressed (my family was old school and didn't believe there was such a thing as mental illness) this was the best approach I could have ever asked for, especially since pregnancy meant I couldn't take my medication. Of course I had stopped smoking and drinking at the confirmation of my pregnancy, now I also couldn't take my sedatives or antidepressants!

I did the next best thing for my sanity: I left this toxic city and chose to live out the last trimester of my pregnancy out of town. I was getting a lot of messages on Facebook from people who just wanted to know who the father was, too many friends who were still hanging out with my ex, and a mother who wanted to hide me until I gave birth.

Depression is life-changing, and so are pregnancy and motherhood. But external circumstances don't have to be the only things that change your life. You can decide to do that for yourself, too. Start by changing your environment – for me, that meant going abroad for a while, but it can also be as simple as disconnecting from the stress of social media. Not talking to people who clearly don't have your well-being in mind. Getting rid of bad habits. Trying to see an alternative reality that your self-worth is your own decision, not another's opinion.

Depression is real, but motherhood is bigger. Motherhood is not its cure, but it was the situation that allowed me to see it as what it was and how I could address it. You may need medication it, most times a doctor who can sort it all out. But the best thing to have is love, as corny as it sounds. An unplanned pregnancy is difficult and stressful, but it gives you the opportunity to be loved by a child, unconditionally, and all you have to do is learn to accept that, hey, maybe this kid doesn't know any better, but he thinks I am the most amazing creature in the world. Try to believe that. It's so powerful and it will never go away.

I came back to Manila and it's still toxic as hell, but I passed a big test of character in learning to integrate my "dysfunction" so that it became a higher function. Being a mom has helped me rewrite my story. In plain fact, I was authoring the birth of a person into the world. It definitely gave me a different perspective, one that nothing else might have done for me: seeing the world with a child's eyes, and choosing to live my life with new understanding.
ADVERTISEMENT - CONTINUE READING BELOW
CONTINUE READING BELOW
Recommended Videos
Load More Stories