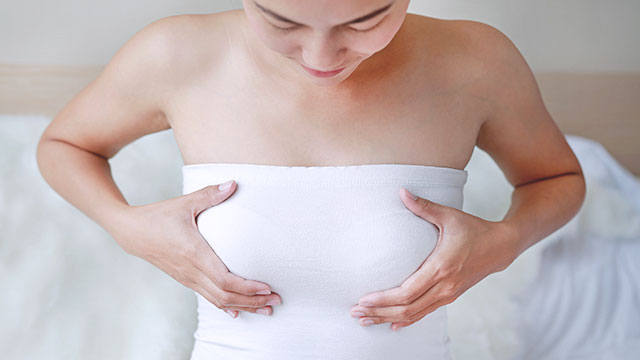 "The thing is that (breast cancer) is such a common disease and it's so curable. The fear should not be in having cancer, but (in) having cancer and not knowing it," says Norman B. San Agustin, M.D., F.A.C.S., president and CEO of Asian Breast Center.
Asian Breast Center officially opened in Centuria Medical Makati during Breast Cancer Awareness month in 2017. It's a comprehensive, one-stop, specialty center that focuses on diagnosis and management of breast cancer. It's also the only for-Profit-for-Charity Ambulatory Center in the world, which means a huge part of their vision-mission is to provide the same type of care and treatment for women who can't afford to get surgery.
ADVERTISEMENT - CONTINUE READING BELOW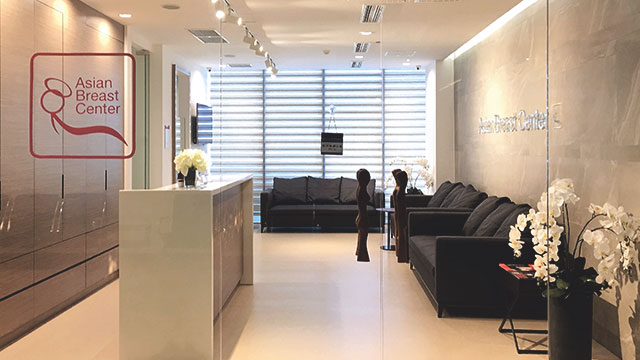 While screening isn't usually a priority for women who don't have a history of breast cancer in the family, it's important to note that the Philippines has the highest incidence of breast cancer in Asia, and according to Dr. Norman, a "great majority of women with breast cancer do not have family members with breast cancer."
Other factors that come into play are your exposure to estrogen, the density of your breasts, as well as your lifestyle. "The later the onset of menstruation and the earlier the menopause, the better for you." Pregnancy and breastfeeding also lower the chances of breast cancer, because it means your breasts were less exposed to estrogen during these periods. It's also not ideal if "you eat a lot of fatty foods, you don't exercise and you're always stressed."
To put it simply, your family's history of breast cancer only affects when you're supposed to start getting yourself checked. (The typical baseline is 35.) Here's a guide to the right process for you:
"Usually at the age of 35… and you do not have any high risk factors for breast cancer, you just examine yourself and see your breast surgeon on an annual basis and then after the age of 40 and above, then you should have (a mammography) every year." (FYI, FN girls, you should have started with self-exams the moment you started menstruating. Here's a guide if you don't know how.)
ADVERTISEMENT - CONTINUE READING BELOW
But, "if you have breast lumps... and you're only 30 years old, the best that you can do is to get an ultrasound, because the sound can actually detect the masses in it even in a dense breast. But, if you're over the age of 35, usually mammogram with or without ultrasound is the way to do it."
Now, if you have the cancer gene, "the general rule is 10 years younger than the youngest, first-degree relative. So, if your mom had the cancer at the age of 40... so 10 years earlier... you should start having your mammography at the age of 30."
But, if your mom had it at the age of 35, Dr. Norman explains that 25 is just a little too young. At 25, the breasts are still very dense, which will make it hard to see anything via a mammogram. In fact, having dense breasts is common in Filipinas (and other Asians), which proves to be challenging in diagnosis of cancer. Luckily, thanks to new technology, patients may now opt for Molecular Breast Imaging (MBI), which is currently only available in the Asian Breast Center (there are still only very few in the world). Similar to a mammogram, the MBI also uses compression, but is much less painful. Imaging is also faster as it will only take about 10 minutes. It's also cheaper, making it the more cost-effective option. (It can also be paired with a mammogram for more accurate results.)
ADVERTISEMENT - CONTINUE READING BELOW
Dr. Norman adds that if your breast is very dense and getting a mammogram is really not enough, "what you'll need is a physical examination breast check via breast surgeon and the MBI."
For more information on the Asian Breast Center, you may call 863-0616 to 17, +63917-1273278, or email ask.abc@asianbreastcenter.com.
Load More Stories