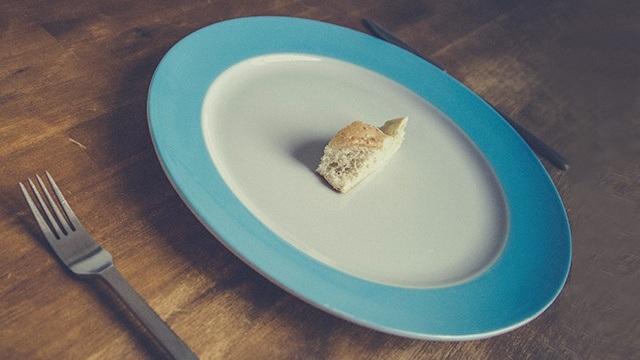 Now that summer is just around the corner, most women resort to drastic measures when it comes to shedding a few pounds – from intense cleansing and juicing diets to rigorously followed calorie-counting methods.
The thing is, not only do these ways become unhealthy at some point, they could also be hindering you from actually reaching your goal of losing weight.
ADVERTISEMENT - CONTINUE READING BELOW
CONTINUE READING BELOW
Recommended Videos
"The most common reason people, particularly for women, aren't losing weight is they are not eating enough," says accredited practicing dietitian and sports dietitian Chloe McLeod.
"Rather than eating too much, it also works the other way around. I see people all the time going on these ridiculous 1,200 calorie (or less) diets, plus they train for an hour to an hour and a half each day. And they say, 'I'm barely eating and exercise a lot, so I should be losing weight. But why aren't I?'"
She then explains the reason for it. "This happens because there's not enough energy going in to fuel what they're doing, so their metabolism starts to slow down and, as a result, they struggle to lose weight." 
If you really want to say good bye to the unwanted pounds, nutrition expert Kathleen M. Zelman, MPH, RD, LD, suggests you focus on your eating habits rather than on your "dieting" since that may be the reason you're gaining weight.
ADVERTISEMENT - CONTINUE READING BELOW
"Eating while cooking, starting each day with a high-calorie coffee drink, finishing off the kids' plates at dinner, or having one too many glasses of wine – these are just a few of the sneaky habits that sabotage weight loss efforts," she says in an article on WebMD. 
So before you go on any kind of diet (that may even be dangerous to your health), consider talking to a nutritionist, a dietitian, or a doctor for the sake of your safety – and of course, to assure that you'd lose weight the right and healthy way.
Comments
Load More Stories