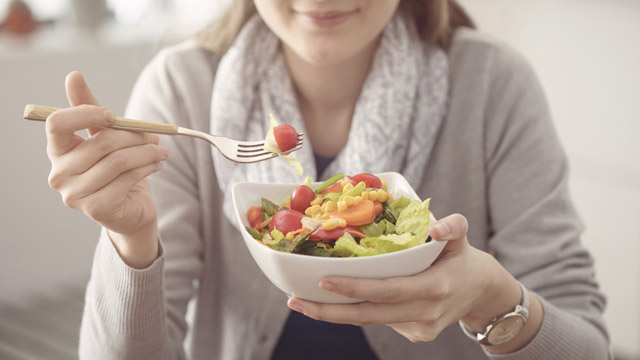 Consuming types of food that are causing your cholesterol levels to rise can be very easy when you live in a country where food is a way of life. And while the Philippines has some of the most indulgent and delicious dishes, remember that too much of anything good can be bad—but we're not here to tell you to stop eating pork and beef. The point is to try to achieve a good balance of everything, so eat in moderation, and try to up your intake of food that help to lower cholesterol. Here are a few of them:
ADVERTISEMENT - CONTINUE READING BELOW
1. High-fiber food picks
Food items like oats, barley, and other whole grains can all help reduce cholesterol levels in the body. These contain soluble fibers that can lower low-density lipoprotein (LDL), also known as the "bad" cholesterol. If your LDL is high, you put yourself at risk for coronary heart disease, diabetes, and stroke. Start incorporating high-fiber munchies in your diet by having a bowl of breakfast cereal with oatmeal or bran in the morning—it can instantly give you 3 to 4 grams of soluble fiber.
2. Fruits and berries
You know what they say—an apple a day keeps the doctor away. Apples, citrus fruits, grapes, and strawberries contain pectin, a kind of soluble fiber that helps lower LDL. Fruits also have compounds that can aid in keeping you protected from various chronic illnesses.
3. Fatty fish
If you want to lower your cholesterol levels, cutting the amount of red meat you eat will do wonders. And, if you replace it with fish at least two to three times a week, you increase your "good" cholesterol. Fish meat is a good source of omega-3 fatty acids, and it can help reduce the risk of stroke and inflammation. If you do decide to add some fish to your daily diet, keep in mind that the healthiest way to cook it is by steaming or stewing; stay away from fried fish, which can only increase the risk of heart disease.
CONTINUE READING BELOW
Recommended Videos
4. Almonds and walnuts
For a middle-of-the-day snack, have yourself some almonds and walnuts. Nuts in general contain a lot of different nutrients, but these two types particularly comprise of elements that are very beneficial for those who want to regulate their cholesterol levels, including L-arginine, an amino acid that helps normalize blood pressure; phytosterols, which prevent the intestines from absorbing too much cholesterol; and various omega-3 fatty acids.
5. Vegetables
Eggplants, okra, carrots, and potatoes, are rich in fiber, antioxidants, and pectin, the same soluble fiber that is found in fruits. Another kind of veggies that help regulate cholesterol levels is dark, leafy greens like kale and spinach. These contain lutein and other kinds of carotenoids, which are associated with reducing the threat of heart diseases and stroke. Finally, veggies are low in calories, so if you're also watching your weight, be sure to add plenty to your daily meals!
ADVERTISEMENT - CONTINUE READING BELOW
6. Legumes
Aside from soluble fiber, legumes, which include beans and peas, also have plenty of minerals and proteins, all of which help protect you from cardiovascular illnesses. These are yet another kind of food item that will be helpful to those who wish to lose weight, since they take some time to digest and therefore keep you feeling fuller for longer.
7. Dark chocolate
Cocoa, the primary ingredient used to make dark chocolate, has the ability to lower LDL cholesterol as well as prevent the LDL already in the blood from getting oxidized, which can lead to heart disease. However, remember that chocolate in general contains a lot of sugar, so go for kinds with 75 to 85 percent of cocoa content, and consume in moderation.
8. Vegetable oils
Oil is an ingredient used in virtually all kinds of cooking, but if you want to keep your cholesterol levels from skyrocketing, be mindful of the kind of oil you use. Opt for extra virgin olive oil, which have been proven to aid in increasing "good" cholesterol and reducing "bad" cholesterol, or liquid vegetable oils such as sunflower and canola, since these can also help lower LDL.
ADVERTISEMENT - CONTINUE READING BELOW
This story originally appeared on Smartparenting.com.ph.
* Minor edits have been made by the Femalenetwork.com editors.
Load More Stories