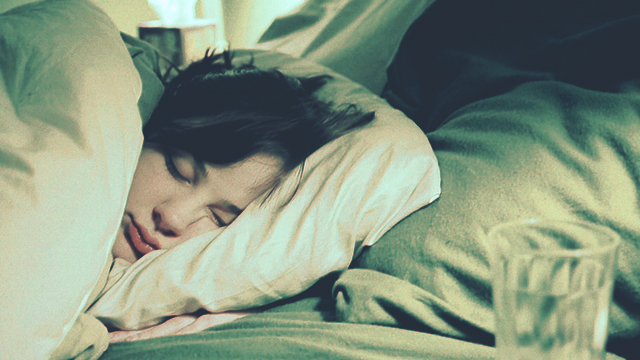 Some say that staying up late is a talent, and although recent studies have showed that night owls are considered smarter and more creative, they're also the ones who are more prone to experiencing nightmares.

A Turkish study led by Yavuz Selvi at the Yuzuncu Yil University did a survey on several students' sleep habits and frequency of nightmares and they found that those who were more of the evening type had more nightmares compared to morning people. They even had a higher chance of recalling their dreams overall.

While there's still no clear explanation on why late night sleepers experience nightmares, some experts believe that it's connected to the stress hormone cortisol. "The idea is that if your sleep has been shifted you may be asleep when cortisol is elevated, which might lead to nightmares or bizarre and vivid dreams," says Jessica Payne, director of the Sleep, Stress and Memory Lab at the University of Notre Dame.

But, don't panic just yet there are still a lot of factors to take into consideration such as a person's age and gender. "Men and women have very different emotional systems, and I think we're seeing a different expression of that difference in nightmares," says Tore Nielsen, director of the Dream and Nightmare Laboratory at the Sacre-Coeur Hospital in Montreal.

If you're looking for a way to prevent bad dreams, try practicing these habits:

1. Make sleep hygiene a habit.
Always make sure you have a good sleeping environment so you could achieve quality rest. Stay away from your gadgets, put on some soothing music if you must, and place scented candles for a more relaxing night.

2. Keep a journal.
Or talk to someone. Some psychologists believe that talking about your nightmares can help reduce the stress and anxiety you feel after experiencing a really bad dream.

3. Handle daytime stressors.
As much as possible, avoid watching or reading stories that could trigger your fears when night falls. Before bedtime, try listening to calming music, watch funny or light-hearted shows, and do activities that can relax your mind and body.
ADVERTISEMENT - CONTINUE READING BELOW
CONTINUE READING BELOW
Recommended Videos
Load More Stories