Constantly having to deal with people making comments about her body, Kris Bernal knows how difficult it is to navigate society's unrealistic body standards. In 2017, the actress shared, "If I reason out with them, they say that I'm being defensive or guilty. There's no way around it." She's always reminding her followers to be kind and to stop body-shaming.
ADVERTISEMENT - CONTINUE READING BELOW
In September 2020, Kris wrote, "I am strong and healthy. And that's far more important than what's visible to the naked eye. Really, tbh, I see so much online hate today, every day, everywhere. So much pang-lalait. Just another reminder that so many of us struggle on a daily basis, and wounds aren't always visible to the naked eye. We should all be mindful of this in our dealings with others. If you don't know a single thing about what a person is going through, just respect. Be mindful of your single hateful comment. Words can kill. You have no idea how fragile someone's mental state is so BE KIND."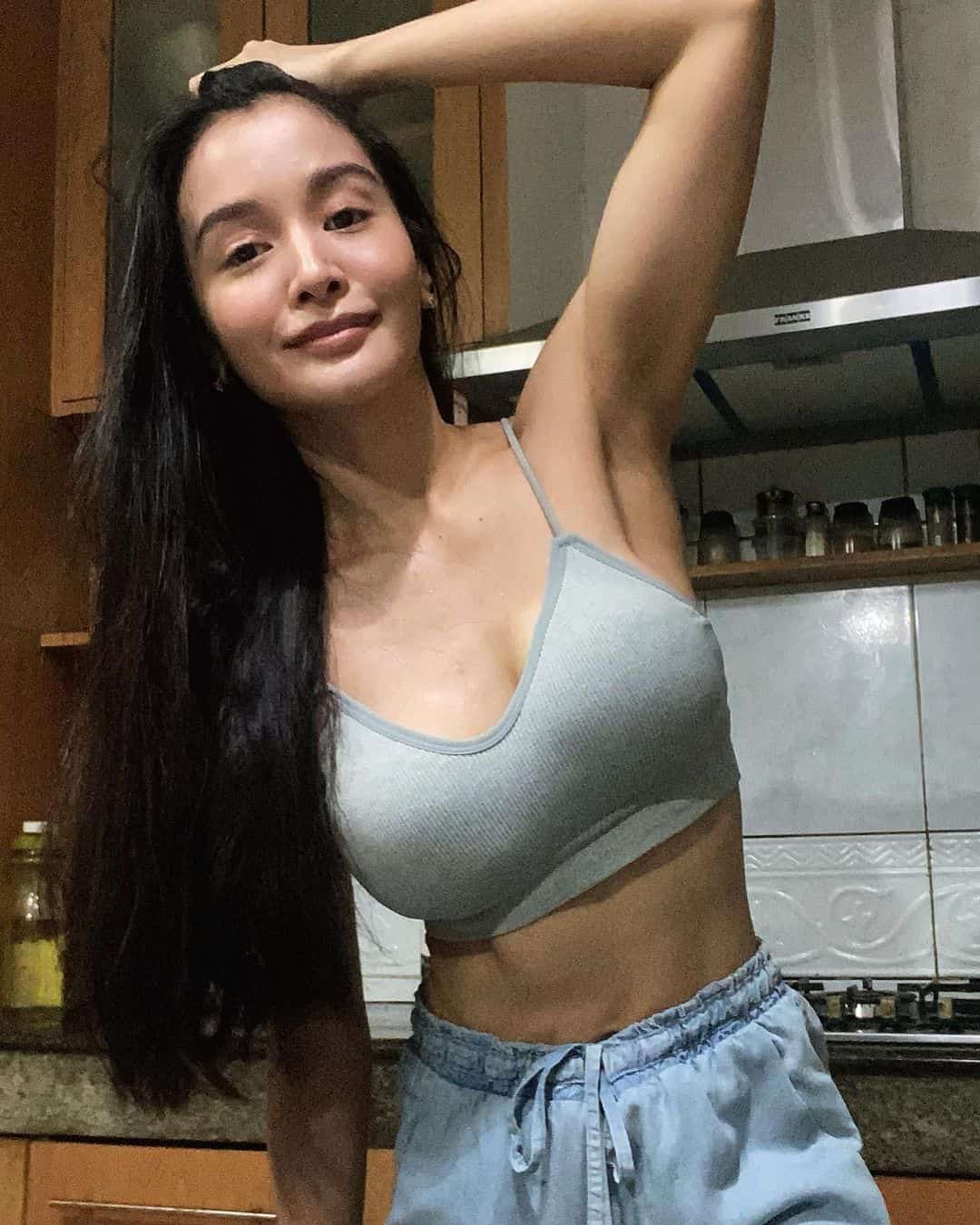 In case you missed it, in August 2020, Kris started posting videos featuring her different fitness routines. The first #KRISMADEMEDOIT vlog is a 30-minute, full-body, HIIT workout! This is perfect for people who are trying to "burn calories, shed unwanted pounds, and develop muscles from head to toe." It has 30 different exercises, you guys, and each one needs to be executed for 45 seconds. 
If you want to focus on building upper-body strength here are a few moves Kris loves from MadFit. This routine targets arm, shoulder, chest, and back muscles. Each exercise is done for a full minute with 30 seconds of rest in between. 
It's time to work your core with Kris' 10-minute ab workout.   
There's also this 12-minute plank challenge if you're up for it—WITHOUT REST ito so emotionally prepare yourselves. 12 different plank exercises for one minute each! 
For the ripest peach you'll see IRL, follow this butt-and-thigh workout routine. You'll want to use resistance bands for these moves! 
ADVERTISEMENT - CONTINUE READING BELOW
Known for her incredible back muscles, Kris and Coach Redd show four exercises with resistance bands you'll want to keep doing over and over again. 
Some wise words from Kris: "People are skinny, curvy, tall, short, petite, large, and that's just the reality of things!"
Load More Stories