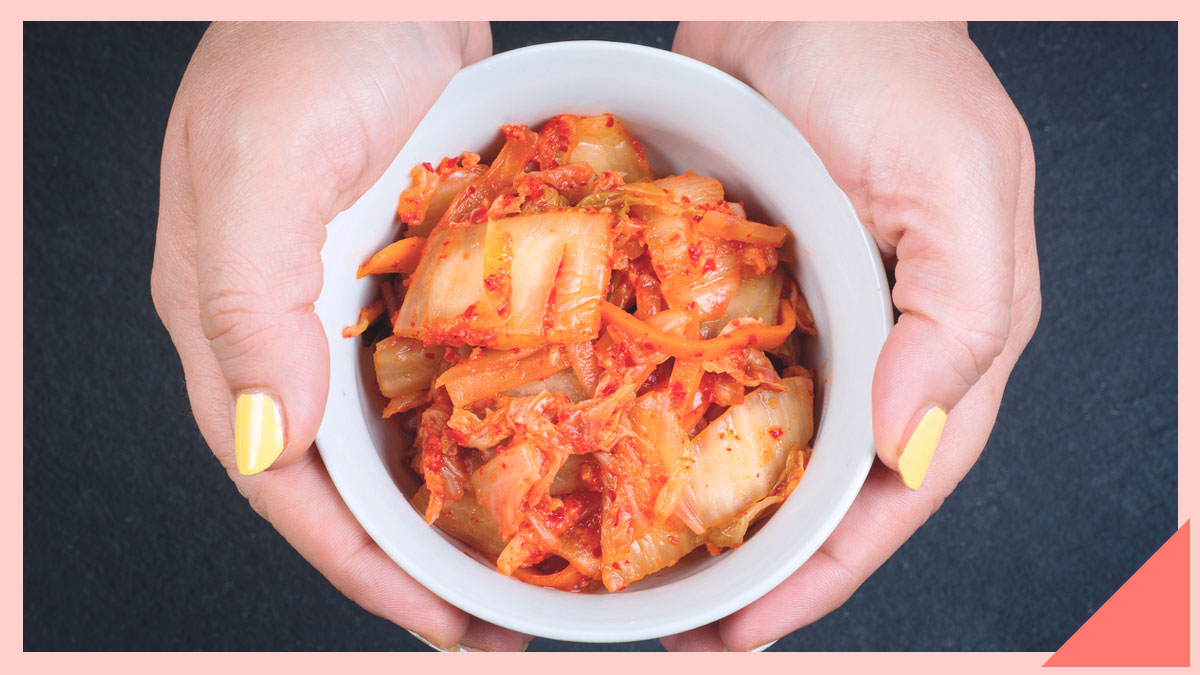 What's Korean BBQ without kimchi? Incomplete, that's what. But apart from tasting so damn good, did you know that everyone's favorite side dish has health benefits? Kimchi is fermented with probiotic lactic acid bacteria, which adds an extra boost to vegetables. It helps us digest our food better, and the healthy bacteria found in kimchi actually boosts our body's ability to ward off infections. 
ADVERTISEMENT - CONTINUE READING BELOW
Now, there's one more reason to love kimchi.
South Korean scientists from Dankook University conducted research with 23 male and 23 female participants, monitoring their hair growth over the course of four months. They were instructed to consume a yogurt drink that contained kimchi and cheonggukjang before breakfast and bedtime. In case you didn't know, cheonggukjang is a fermented soybean product.
The researchers measured each person's hair after a month and again three months later. Published in the World Journal of Men's Health, the study found a significant increase in thickness and hair count for 93 percent of the patients, even reversing hair loss in some of the male participants. In addition, "all patients were instructed to wash their hair before visiting the hospital and strictly advised against use of hair treatment using cosmetics such as styling gels." 
Furthermore, "men were more likely to experience an effect on only hair thickness (30.4 percent) or only hair count (26.1 percent) than an effect on both parameters (39.1 percent)." To my ladies, here's the good news: "Most women showed a positive effect on both hair parameters (65.2 percent)."
Unfortunately, this study does have its limitations, the biggest one being that a placebo group wasn't used for negative control. Since the observation period was only from January to June 2017, it's shorter than most, and the sample size is also relatively small (46). 
Until further studies are conducted, we'll be over here eating our kimchi.
Load More Stories