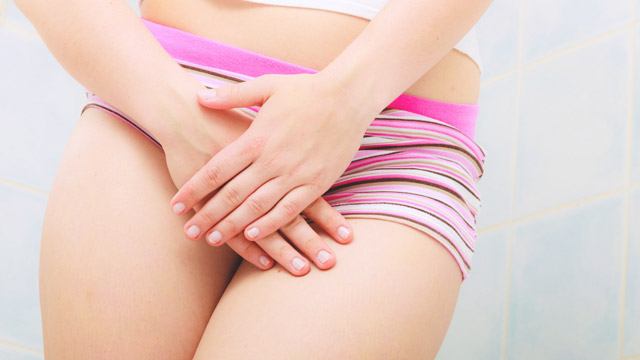 Entering your thirties makes it a must for you to give importance to your reproductive health. The things that you probably weren't aware of (or those that you chose to ignore) back in your twenties are now huge priorities. How you treat your body today will determine how it will respond a few years down the road.
ADVERTISEMENT - CONTINUE READING BELOW
During the recent Jeunesse Millennial Fair, Dr. Fatima Ophelia Suluen, M.D. gave the lowdown on how you should take care of yourself both on the inside and out.
Stay hydrated
More than half of your body is composed of water, which obviously makes it pretty important. "Pay attention to the color of your urine," said Dr. Fatima. The darker the shade, the more you should up your water intake.
Eat healthily.
As the saying goes, "You are what you eat." Having good nutrition is vital to a healthy reproductive system, and can actually make conceiving easier.
Engage in physical activities.
Dr. Fatima noted that you should "maintain a normal body mass index" as being overweight or obese has a huge impact on your reproductive system. A review by experts from the University of Adelaide in Australia featured on NCBI revealed that "being overweight contributes to menstrual disorders, infertility, miscarriage, poor pregnancy outcome, impaired fetal well-being, and diabetes mellitus." Metabolism also slows down as you age, so you'll really need to put in an effort and be disciplined enough to regularly work out.
CONTINUE READING BELOW
Recommended Videos
Get enough sleep
Sleep doesn't only affect your skin. It also affects your reproductive system, and lack of it can affect your menstrual cycle, and may even tamper with your fertility. Get at least seven hours of rest every night to make sure your body bounces back from the day's stresses.
Always maintain proper vaginal hygiene.
Dr. Fatima stressed the importance of following five steps when cleaning your feminine area after using the bathroom:
"Step 1: Use good-quality soft toilet paper, and use three to four sheets per wipe until the paper is clean to avoid chafing your delicate, intimate area.
"Step 2: Only wipe from front to back, and never re-fold [and reuse] toilet paper to avoid coming into contact with harmful bacteria.
"Step 3: Use one to two sheets of moist toilet tissue to help you get [and feel] even cleaner.
"Step 4: Finish by patting dry with toilet paper to protect your intimate area and achieve the right moisture levels.
"Step 5: Always wash your hands with soap and dry thoroughly. It's the single best way to stop the spread of disease."
ADVERTISEMENT - CONTINUE READING BELOW
Be careful when shaving or waxing and only visit clean and legit waxing salons.
"Brazilian waxing is not recommended to people with low [immunity]," as they have higher chances of having any accidental abrasion infected. If you think your body can handle it, make sure to check if your chosen waxing salon is hygienic as you wouldn't want to risk infection.
Track your menstrual cycle.
Whether or not you have a regular cycle, it's important to remember your start and end dates so that you can easily report them to your OB during visits. Doing so can help your doctor see if everything is normal or if medication is needed for specific issues. That being said...
Regularly go to the OB.
There's a common misconception that you should only go to your OB gyne if you're sexually active. The fact is, your reproductive system should get the same care as the rest of your body does, and that means getting it examined yearly, or depending on what your doctor recommends.
ADVERTISEMENT - CONTINUE READING BELOW
Regularly do a self-breast examination.
Your boobies need loving, too. You can conduct a self-breast exam this in the shower a few days before and after your period ends. Raise one arm and with the pads of your middle and ring finger, gently feel your breast in a circular pattern slowly approaching your nipple. You'd want to look for any unusual lumps and dimpling on your breast and any watery discharge from your nipple. Do the same on the other breast, and head straight to the doctor if you find anything that shouldn't be there.
Get protected through HPV vaccination.
HPV vaccination fights against the human papillomavirus, which can cause genital warts. It also gets you protected from certain types of cancers including cervical cancer. While it may a bit expensive—each shot costs around P2,000 and you'll need to get three shots—think of it as a long-term investment for your health. After all, a vaccine is infinitely cheaper than a hospital stay.
ADVERTISEMENT - CONTINUE READING BELOW
Load More Stories