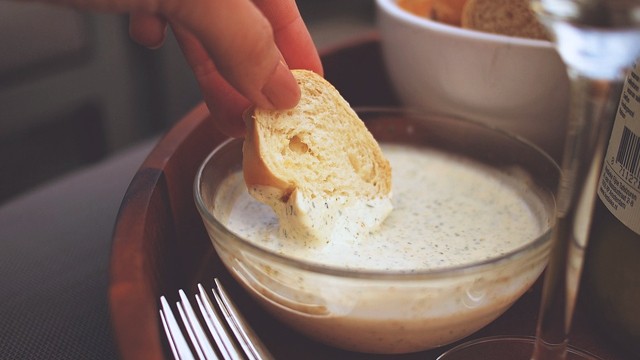 Have you ever double-dipped your fish balls in that delectably sweet street sauce, thinking that doing it once in a while doesn't really matter since you're not really that maselan? Well, you may want to think twice about this seemingly harmless sawsawan habit, as a feature from the Harvard School of Medicine highly discourages it.

A 2009 study about double-dipping chips in a communal bowl of salsa found that taking a bite from a chip and dipping it again increases the bacteria found contaminating the dip. This doesn't come as a surprise as according to researchers, 1mg of plaque has about 100 million microbes – and that's only from scraping your teeth. "There are 20 billion bacteria in your mouth and they reproduce every five hours," says Bill Landers on R&D Mag. "If you go 24 hours without brushing, those 20 billion become 100 billion!"

Now imagine double-dipping with another double-dipper who hasn't brushed. Sobering, isn't it?

Although the 2009 study doesn't necessarily convey that people will immediately get sick due to double-dipping, it does highlight the fact that there are some diseases that can be passed through saliva contact such as influenza and whooping cough, and this habit can increase the risk of catching them. So it's really more of a reminder to be careful about communal dips: If you don't know the people you're sharing your dip with, better get your own.
ADVERTISEMENT - CONTINUE READING BELOW
CONTINUE READING BELOW
Recommended Videos
Load More Stories