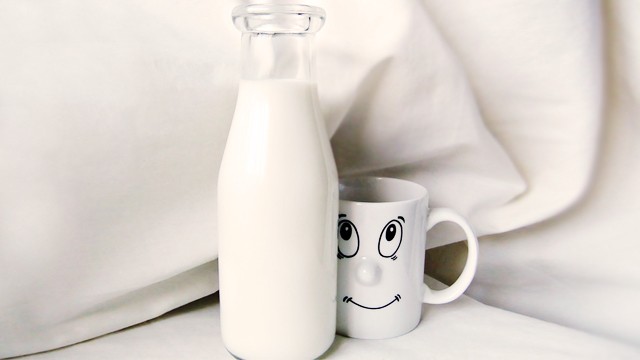 Some people say that dairy makes you gain weight, but a 2010 study by researchers at the University of Alabama at Birmingham found that "among a group of more than 100 premenopausal women, fat was significantly reduced in those who consumed the most calcium-rich foods." In other words, consuming the proper amount of calcium may help in losing the flab in your midsection – just make sure you don't go overboard with your intake.

Aside from milk, here are other kinds of food that can aid in weight loss:

Fish
Apart from fish being rich in omega-3 fatty acids, it's also heavy in protein, which can help satiate your appetite. "Research shows that foods high in protein will help satisfy your hunger," says nutritionist Beth Kitchin, RD, an assistant professor at the University of Alabama in Birmingham. So if you want to achieve the sense of fullness without feeling bloated, eat high-fiber foods that are high in protein.

Nuts
Nuts are packed with heart-healthy fats, protein, vitamins, minerals, but you still have to be careful since too much of it can spike up your calories and blood pressure. And while it can help satisfy your cravings, just make sure you steer clear of salted nuts since it'll probably have too much sodium, which can cause you to bloat big time. Our recommendations? Go for almonds, cashews, and pistachios.

Avocados
This fruit is filled with mono-unsaturated fat or good fats that are actually beneficial to your health. Avocados aid in lowering your cholesterol, curb hunger pangs, and spot-reduce belly fat. A study in the journal Diabetes Care found "a diet rich in monounsaturated fat may actually prevent body fat distribution around the belly by down regulating the expression of certain fat genes." Plus, avocados are yummy, so why not include it in your diet?
ADVERTISEMENT - CONTINUE READING BELOW
ADVERTISEMENT - CONTINUE READING BELOW
Recommended Videos
Load More Stories