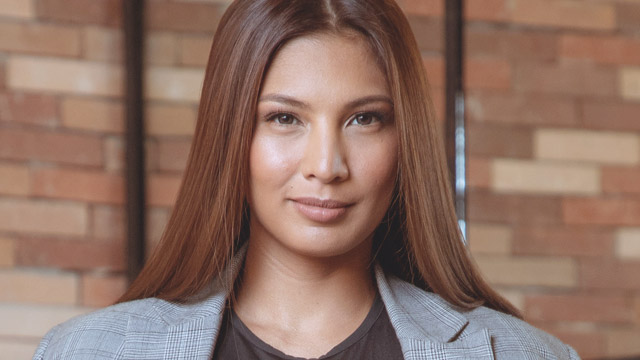 How are your fitness resolutions going? If you've fallen into lazy complacency, or if your work calendear is full and you think that you can't squeeze in a trip to the gym, then it's time to reassess your priorities and find the motivation you had when you first started.
ADVERTISEMENT - CONTINUE READING BELOW
"I think if you have time for Instagram, then you have time for fitness," says Female Network's January Life Peg Bubbles Paraiso. "You don't need to give two hours, three hours. If you can only give 15 minutes, [then] 15 minutes. Or you know, if you really 'don't have time'...to work out, then do incidental workouts. I'm a big fan of incidental workouts."
Incidental workouts are activities you do throughout the day that require effort and movement. Their effects build up, so doing them regularly can help you stay in shape. You don't need to hit the gym to engage in them; you only need to make conscious choices that would trigger them.
"For example: you always take a car everywhere. I'd say, leave your car—like for me, I always walk going [to Beyond Yoga]," explains Bubbles. "I live a kilometer-and-a-half away. I walk going here, I walk going home. Three-kilometer walk. That's every day.
"Imagine, if you put that all together, all in one week, then you already build it up, and that's already the start of it. And then if you are only going up, like one, two, three stories, take the stairs."
The basic premise of incidental workouts is "doing this instead of that." It's choosing effort over convenience. Aside from what Bubbles mentioned, here are a few activities you can try doing:
ADVERTISEMENT - CONTINUE READING BELOW
Getting up to change the channel instead of using the remote control
If you didn't cut your cable subscription after you got Netflix, then do your body a favor by manually changing TV channels. It may seem a bit of a hassle, sure, but imagine how long you've been sitting while bingeing on movies? A couple of minutes of standing can make a difference.
Walking to a nearby resto instead of having your food delivered
Not only will you be stretching your legs in the middle of a work day, you'll also be carrying a bit of weight when heading back (especially if you're buying food for the whole team).
Charging your phone in a faraway socket
If you're the kind of person who can't be separated from her phone for too long, then this is a great way to get you to stand and walk.
ADVERTISEMENT - CONTINUE READING BELOW
Alighting a block away from your usual stop
If you commute to work, try going down a block away from your building and walk the rest of the way. As an extra challenge, you can try going one block further every few weeks.
Doing your chores
Yes, doing chores is actually a good incidental workout, so be consistent! 
Bubbles notes that incidental workouts are doable with ample discipline. "I think the problem is, it's not that we don't have time… If we just stop kidding ourselves and stop making excuses, then that's the start of it."
Load More Stories