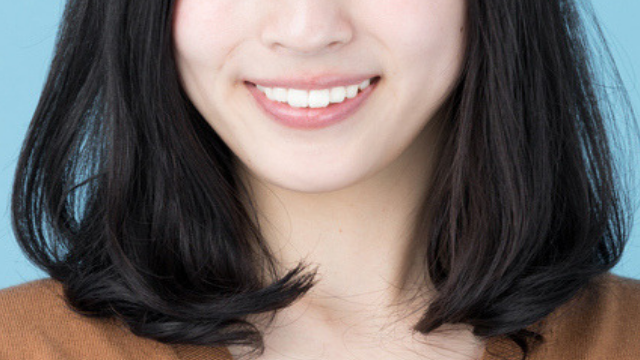 While most women would focus on caring for their skin as they age, they often miss one significant part of the body that also undergoes aging, and that would be the teeth.
ADVERTISEMENT - CONTINUE READING BELOW
Yes, your teeth are ridiculously strong, however, they're no exception from aging. Just think about it: There's not a day that goes by without you chewing, grinding, and biting your food (or even sipping your morning coffee). And naturally, the daily wear and tear—including the skipped dentist visits in your 20s—will have an impact on your teeth as you age. Your 30s, to be specific, is the time when you'll start noticing a few changes, as it is when your teeth's outermost layer weakens and wears off. Having said that, here are the most common oral issues that you'll encounter (and what you can about them):
1. Your teeth are a lot more sensitive than they used to be
Eating ice cream may not be as enjoyable for you as it normally comes with unwanted tooth pain. And when this happens, don't just ignore it. "[Tooth sensitivity] is a sign that something in your mouth needs to be addressed," Susan Maples, D.D.S., author of Blabber Mouth! 77 Secrets Only Your Mouth Can Tell You to Live a Healthier, Happier, Sexier Life, shares with SELF. 
CONTINUE READING BELOW
Recommended Videos
Tooth sensitivity can be caused by many factors; for one, dental erosion could be a culprit, which happens when too much acid intake damages your teeth over time, and so, the protective layer of the teeth gets worn out, making it more sensitive to the "hot, cold, sweet, sticky, or acidic foods and drinks [that] reach the nerves and cells inside your teeth, resulting in a shudder-inducing zing of pain," says Maples. Another reason could be that your gums are receding (but we'll get to this later on!).
2. Your teeth are more prone to forming cavities—and chipping.
Getting cavities is just as common for children as it is for adults; in fact, the older you are, the more vulnerable your teeth become to tooth decay . As the U.S. News reports, "even though it may have been years since you've had a cavity, your risk of cavities increases with age." And as you would already know by now, untreated cavities eat up the enamel of your teeth, forming holes and also making it more likely to chip.
ADVERTISEMENT - CONTINUE READING BELOW
3. Your teeth are noticeably more yellowish…
…but don't panic. As we've previously reported, it is completely natural for your teeth to appear less white as you grow older. It is mainly because the outer enamel of your teeth, which is blueish-white in color, naturally wears off over the years. And so, the tissue beneath it that's naturally yellow peaks through. So yes, yellow teeth isn't necessarily a sign of a bad oral hygiene.  
4. Your gums may be receding
Like how the hairline recedes for some people as they age, the same thing may happen with your gums. Over time, your gums gradually pull back, leaving more of your tooth exposed. "When gum recession occurs, "pockets," or gaps, form between the teeth and gum line, making it easy for disease-causing bacteria to build up," Web MD explains. As a result, this makes your teeth more sensitive and more susceptible to decay and cavities.
ADVERTISEMENT - CONTINUE READING BELOW
Gum recession isn't really a natural part of aging, though, so there's a chance that you won't have to deal with it (especially if you've taken extra care of your teeth in your 20s), as it often happens when one has a gum disease, otherwise known as a periodontal disease.
Gum diseases don't happen overnight; they're usually formed in your 20s due to bad oral habits, and if left untreated, you start to see the negative effects in your 30s—this only goes to show how truly important regular dental check-ups are in your younger years (but better start late than never, is what we always say). 
Here's what you can do to take better care of your teeth in your 30s:
1. Break the old bad habit of skipping dentist appointments
When was the last time you had your teeth cleaned? According to The American Dental Association as reported by Health, women in their 30s should pay their dentist a visit at least once or twice a year (or as often as needed); this is to not only get the teeth cleaned out intensively, but to also have it examined for gum disease, dental erosion, and other previously mentioned oral health problems that aging teeth can be susceptible to.
ADVERTISEMENT - CONTINUE READING BELOW
P.S. Tooth sensitivity and bleeding gums are a few of the tell-tale signs of having a gum disease, so if you have these oral issues, don't just ignore them; go and see your dentist to have it checked and treated early on. Remember, the longer you delay that appointment, the longer bacteria remains on the teeth, and the more damage is done. 
2. Watch your diet 
What you eat affects your teeth and gums, and you've probably already learned that in your chilhood years. But in your 30s, it's no longer just about avoiding the sugary treats. According to the Lakeview Dental Care, getting enough vitamin C is essential to keeping your gum's healthy. Other than multivitamins,"citrus fruits like oranges, lemons, limes & grapefruit are packed with Vitamin C, [and] it is also found in bell peppers, broccoli, & dark leafy greens like spinach." Orange juices are obviously another excellent source of vitamin C, but you might want to avoid that because it's quite acidic; it'll only further wear down your teeth's enamel. 
ADVERTISEMENT - CONTINUE READING BELOW
So what happens if you lack vitamin C? "Low vitamin C status may influence the early stages of gum inflammation and bleeding," reports the Abundance and Health. 
3. Rinse your teeth
If you're a coffee-obsessed lady, it'll help if you rinse your mouth every after you finish a cup of joe to neutralize its acidity. The same tip applies after you've had your lunch; as Web MD points out, "Fizzy drinks and citrus fruits and juices all contain acid. Sugary and starchy foods cause your mouth to make acid. Each wears away the enamel on your teeth." 
Load More Stories