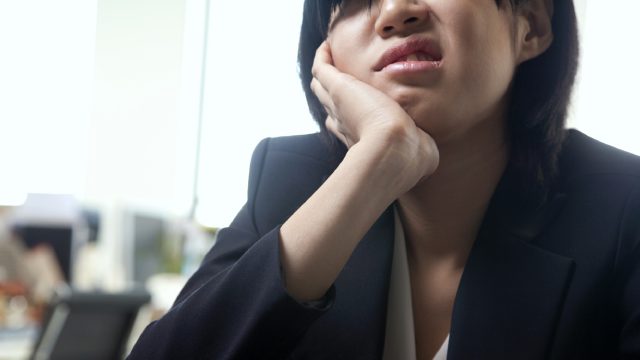 Habits are a part of human behavior and an "adaptive feature of how the brain works," says Russell Poldrack, a psychology professor at Stanford University. And because habits take time to form, it will also take some effort to break them. It's never easy—remember, the mind is a powerful thing—but this also tells you that if you have the willpower, you can overcome a nasty fixation.
ADVERTISEMENT - CONTINUE READING BELOW
Recognize what triggers the habit
Elliot Berkman, director of the University of Oregon's Social and Affective Neuroscience Lab, says a habit consists of three parts: a cue, a routine, and a reward. The cue triggers the behavior. It could be anything: from an online store notification, to even a stressful situation. It's important to isolate what triggers the action in order to address it.
Develop a new good habit
"It's hard to stop a behavior," says Berkman. If this is the case, maybe forming a new one, in the hopes of replacing that one you want to kick, might be the answer. If you're trying to quit smoking, for example, chew a gum every time you get the urge. If it's online activities you want to avoid, it may be helpful to start a hobby that you can do offline, such as painting or calligraphy. Be prepared as forming a new habit takes a while, and even longer for an existing behavior to change.
CONTINUE READING BELOW
Recommended Videos
Find a higher purpose
Wanting to get rid of a bad habit is in itself a good reason to quit, but if will power is an issue for you, it may be easy to stray from your objective unless there is a bigger reason to do so. It is for your health? For your finances? For a better relationship with your partner? Having a bigger goal than quitting can help you focus your energies better.
Know your stress points
"You're more likely to do the thing you don't want to do when you're stressed out," says Poldrack. Case in point: we're all familiar with stress eating, where you eat your way out of a tough period, say, at work, and it usually happens right before a big presentation/meeting. If you're aware of how stress affects you, be wary and avoid anything that will trigger the habit, and instead try stress-reduction techniques like meditation or exercise. 
ADVERTISEMENT - CONTINUE READING BELOW
Load More Stories