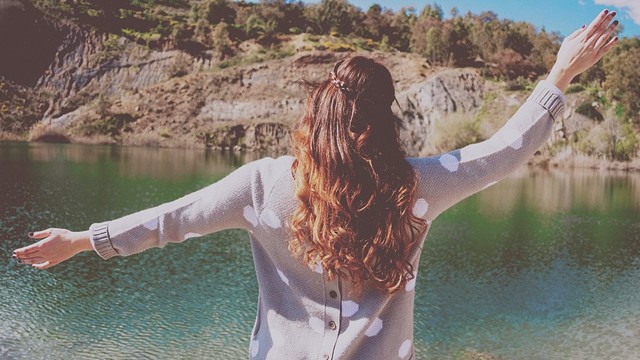 The less drama you deal with in your life, the more energy you'll have for things that are good for you. You won't realize how much time you're spending tiptoeing around other people's issues until you've actually put your foot down and enjoyed life without them. Here are some tips to having a fuss-free, emotionally stable life:

1. Pick a reasonable partner.
No matter the challenge, an understanding partner will remain rational, and rational people know how to think before they do anything drastic. Someone who thinks with reason will recognize your efforts, and they won't expect you to move mountains for them. They're aware of what you can and cannot control, eliminating a lot of useless fights like why someone didn't reply right away or why you didn't inform your partner about that unexpected overtime (how could you have if it was unexpected?).

2. Cut all ties with toxic people.
There are friends who need a lot of help, and others who are too independent for their own good. But there are those who only enjoy asking for help and go off to self-destruct anyway, leaving you to pick up the pieces. Avoid these toxic people by recognizing behavioral cycles. If your friend's been going through the same problems over and over again, chances are, they make their own problems anyway.

3. Always have a goal, even for the small things.
Setting a goal will allow you to have a means to weigh your options. For instance, if your goal is to take a break from work, don't spend your days off checking e-mails and micromanaging. Take that break you deserve so that you come back fresh and ready to pounce. Second guessing your choices are unnecessary, so make sure that you're already sure once you make them.

4. Think before you send.
The same goes for all social media posts: think twice before you post. It's a little too late in life for unprofessional vents and airing out your dirty laundry online. Your word should mean something, so when you talk, make sure it's not to hurt or offend whoever is willing to listen. Don't say something you'll regret, or wait until your head clears before hitting Enter.

5. Be clear.
A lot of fights happen because of miscommunication. Save yourself from unnecessary drama by making sure that the people around you understand your intentions. If you want to give constructive criticism, don't be afraid to say that it's because you care, and make sure to phrase your comments politely but firmly.
ADVERTISEMENT - CONTINUE READING BELOW
CONTINUE READING BELOW
Recommended Videos
Comments
Load More Stories