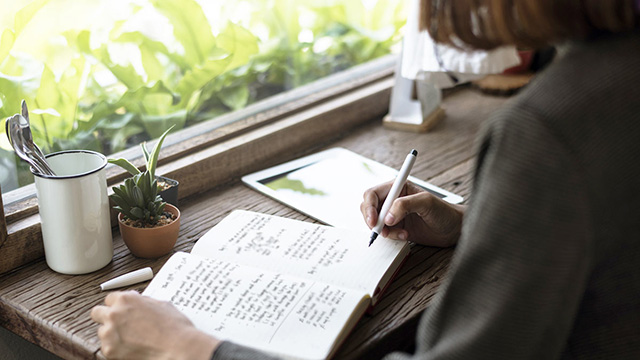 The passing of the Mental Health Law on June 21, 2018 underscores the importance of a reliable care system for Filipinos who are suffering from mental disorders. It also brings to light how prevalent the condition is, thus the clamor for the bill to be signed into law.
In a 2014 report, the World Health Organization approximates that there were about 2,558 cases of suicide in the Philippines in 2012 alone, which are being attributed to mental health problems. Furthermore, the youth constitutes a big chunk of these statistics.
The challenge that surrounds mental health, besides that it is tricky to diagnose, is in articulating what it is and what it feels like to the people around you who aren't experiencing it. Often, it is ignorance that causes people to wrongfully label those with mental health conditions as "crazy."
Being unaware about the symptoms and effects of mental disorder could also put a strain on relationships, and this could be even more damaging for the sufferer. On the other hand, it is also baffling for the other person to know exactly what to say or do when faced with an episode of an anxiety attack. 
American actress Kelsey Darragh, who suffers from panic disorder, didn't want her condition to get in the way of her relationship with her boyfriend, so to help him deal with her in the thick of a panic attack, she listed down a few things that she suggests for him to do. Kelsey posted this on Twitter in May, and it has since gone viral:
ADVERTISEMENT - CONTINUE READING BELOW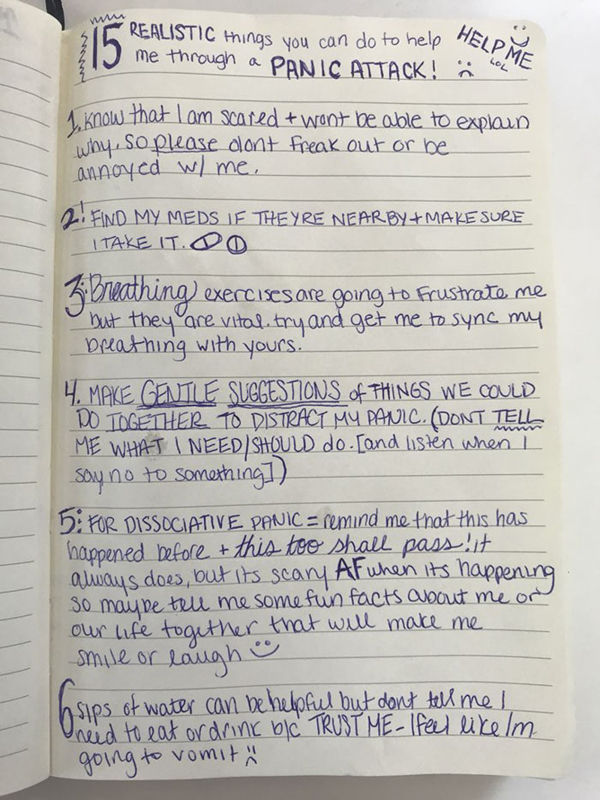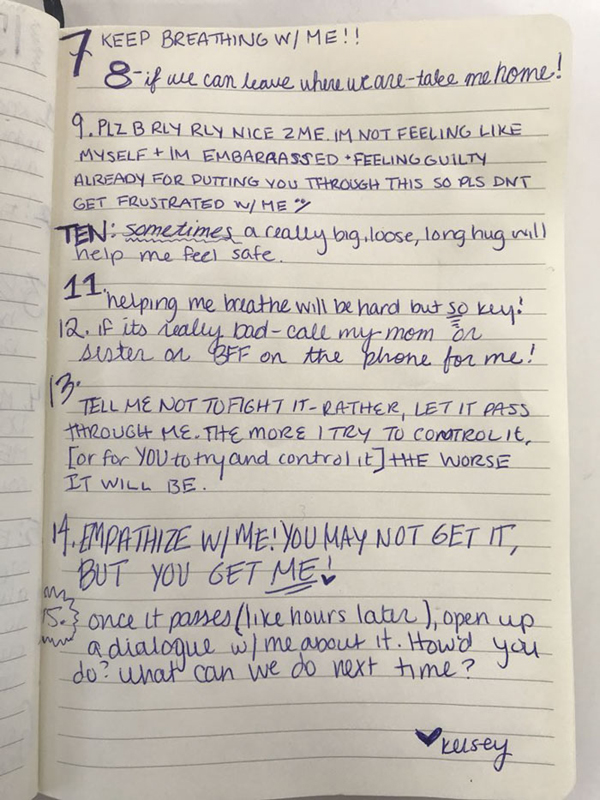 Kelsey's Twitter followers who also suffer from panic attacks were very thankful for her post, and some even began sharing their own coping mechanisms and practical tips that helped them deal with their anxiety. Here are some of them:
I shared this with my SIL who suffers from panic attacks and she is going to create her own list for her fiancé. LOVE THIS! Thank you!!!!!!

— Scott Donnelly (@sdonnelly002) June 14, 2018
Thank you ÃÅââ I always feel like a burden and sometimes I cant describe what I need. This helps thank you

— Rika (@halohalonobeans) June 14, 2018
I go for a walk,and i walk really fast  than, it nicer when im with someone i trust, repainting to my self that its gonna be over soon,i count,pray, sing, distract my mind somehow until its over

— ivana (@_twentyone8) June 1, 2018
When I have anxiety attacks, I usually can't speak and it feels like there's a lot of pent up energy in my body. So what I had my ex do when he witnessed one was squeeze my arms and hands repeatedly. Hope this helps someone! https://t.co/mYqg8xUujR

— Courtney Krieger (@memoreiixlaine) May 22, 2018
This is wonderful advice! Years ago a young lady had a panic attack near me so I gently took her hand and had her mimic my breathing. It worked.  And, it is something anyone can do. Thank you for sharing

— DENISE ESTRADA (@DESTRADA8181) May 19, 2018
I use the 54321 method to pull me out of panic attacks/dissociating. Find 5 things you can see, 4 things you can touch, 3 things you can hear, two things you can smell, and 1 thing you can taste. Works in all but the most serious cases ÃÅˁ

— Britley (@britley_adler) May 18, 2018
I have found that lying on my front (on my bed) can help calm my breathing during an attack. Breathing so my stomach moves, as oppose to my chest means I take longer breaths, not shallow ones.

— Teresa Lovell (@LovelyLovell7) May 17, 2018
My anxiety attacks can be quite dissociative (with seizure like effects), a big thing I've found helpful is to firmly massage localized areas (like my shoulders). I concentrate on the pressure, its grounding without having to think & not too overstimulating. Your bf can do it too

— C Y Δ N ::::::: (@cyanophytae) May 15, 2018
My therapist taught me (among other things) 7/11 breathing when a panic attack hits: breathe in, 7 seconds, breathe out, 11
I would find myself sitting in the toilet at work doing this while my heart tried to explode through my chest
2-3 mins of this usually calmed me down

— Dom F_Sanchez (@F_Sanchez77) May 16, 2018
Songs, songs and songs. Listening to your favourite genres specially after a panic attack helps a lot. Atleast that's what I have felt.

— Swapneel Kumar (@SwapneelKumar) May 14, 2018
Sorry, this is a bit out-of-the-way advice, but what worked for me was turning off my Internet devices for 4 days, and staying with a loved ones/relatives during that time.
Few points from your notes (Needing Empthay, "let it pass") got better.

— Hemang Chauhan (@MegaApple18) May 22, 2018
This story originally appeared on Smartparenting.com.ph.
* Minor edits have been made by the Femalenetwork.com editors.
Load More Stories