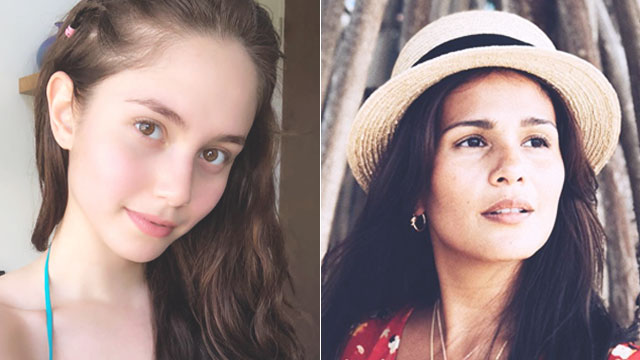 In the age of social media, it's been incredibly hard to live your life as you please without getting unwarranted comments from total strangers. And celebrities know all too well about receiving online hate—especially when it comes to their looks. But these incredible women don't let their haters get the last say without giving out a sassy clap back! Here's a roundup of the best ways local stars have responded to their body shamers:
ADVERTISEMENT - CONTINUE READING BELOW
Jessy Mendiola
No stranger to bashing, Jessy embraced all her natural curves in her response to a comment about her thighs. Instagram user @tsai_li_er wrote: "Parang malaki hita niya."
CONTINUE READING BELOW
Recommended Videos
Jessy then gave this epic response: "Hindi naman parang, malaki talaga sila. Ikaw naman. *kissing emoji*" (Read more)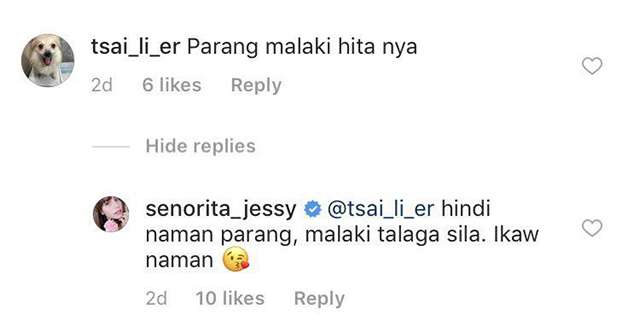 ADVERTISEMENT - CONTINUE READING BELOW
Saab Magalona
Saab is two months away from giving birth to her twins but was recently shamed for gaining weight and looking "chubby." She wrote a lengthy Instagram post about the experience, saying:
"Yesterday, somebody greeted me with "Ay, naging chubby ka na!" and it took so much for me not to snap at her. Calmed down and after five minutes I told her, "You know, you really shouldn't tell people—especially pregnant women—that they've gotten fat. It's very mean." I explained to her that we have no choice but to gain weight (recommended 35 to 45 lbs. for twin moms like me) for the safety of our babies and we're already feeling self-conscious about it. I'm glad I controlled myself even with the hormones because I trust that most people don't intend to be mean. They're just pretty dense and that's their version of chikahan or bonding. She apologized profusely and even sent me a text message hours later thanking me for educating her about being more sensitive. I hope God can give me more patience not to bite people's heads off. Hehe
ADVERTISEMENT - CONTINUE READING BELOW
EDIT: I just want to clarify that she said it with a frown and with a disappointed tone. Mind you, she's the one who told me "sana ganyan ka lang, wag ka nang tumaba" when I first met her and she learned of my pregnancy about three months ago." (Read more)
ADVERTISEMENT - CONTINUE READING BELOW
Iza Calzado
Iza took the high road when she was bashed when she wore a swimsuit during a recent trip to the beach. Read some of her replies below if you want to stay classy and sassy! (Read more)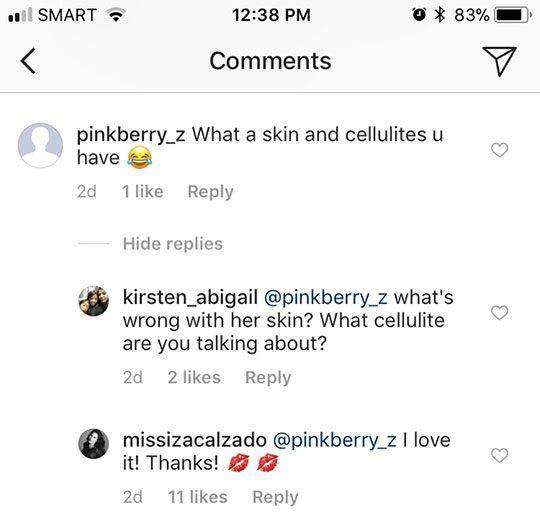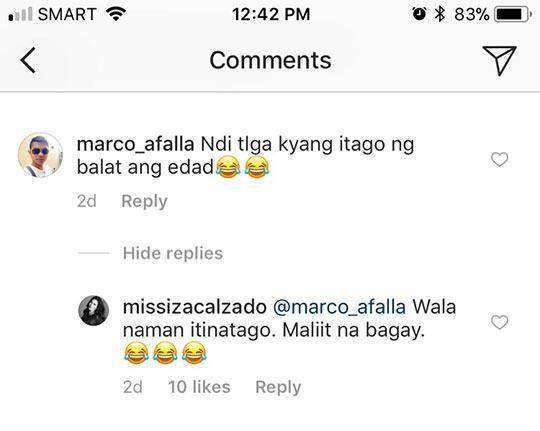 ADVERTISEMENT - CONTINUE READING BELOW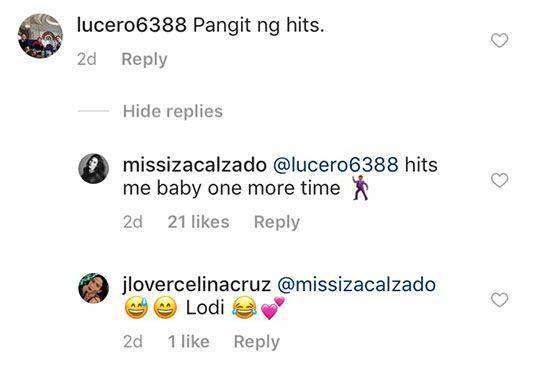 ADVERTISEMENT - CONTINUE READING BELOW
Jasmine Curtis-Smith
After her noticeable weight loss in the past year, Jasmine received a flood of negative comments about her appearance: "Why do you look so thin?," "Please don't lose more weight," and "You look older." Jasmine took to the comments section to explain that her weight loss was due to a lifestyle change.
"Hi all! Yep, I lost quite some weight recently, nothing to be concerned about. That's what happens when you're all around at home, at work, and at life. And I've been eating fairly clean lately. Been living without any househelp and siguro 'yung katawan ko nabigla sa physical activities. Don't worry, am working to get some [meat] back on!"
She added, "P.S. Please don't make me feel bad for how I look!" (Read more)
ADVERTISEMENT - CONTINUE READING BELOW
Sarah Lahbati
Sarah revealed that she experienced body shaming when she was around six months pregnant with her second child. The actress posted a note on Twitter and on Instagram to address the issue: "I'm six months pregnant and getting body shamed. 'Ang taba mo,' 'ang laki mo,' 'loshang' etc. DID YOU FORGET I AM CARRYING A CHILD. I am growing a baby inside of me and you are shaming me. This doesn't just happen to me." (Read more)
ADVERTISEMENT - CONTINUE READING BELOW
Kylie Padilla
After giving birth to her baby boy Alas in August, Kylie received unsolicited advice on Instagram to "get rid of the baby weight." She went on to tell her side of the story on not giving any effs to those who judge you. #PREACH
"I really didn't want to make this a big deal because, honestly, it isn't, but I wanted to have my say before I go 'lose this baby weight and be society's definition of sexy' again."
She continued, "I recently experienced some body shaming on my last post at the gym and I didn't really get my feelings hurt but I had this thought, 'People know I just gave birth, right?' Still, comments kept coming in about how fat I was. And guess what: Yes, I am fat. I am overweight. Whatever these things people tell me that is supposed to make me feel guilty or bad. Fine, but the thing is I have never felt so confident, so happy, and so in love with my body. Stretch marks and all." (Read more)
ADVERTISEMENT - CONTINUE READING BELOW
This story originally appeared on Cosmo.ph.
* Minor edits have been made by the Femalenetwork.com editors.
Load More Stories