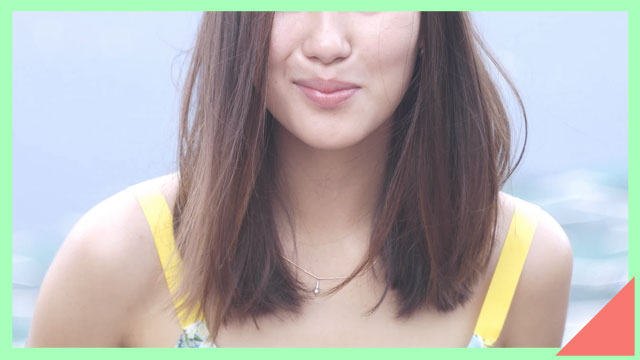 After the roaring 20s comes the more laidback vibe of being in your 30s. Aside from choosing to stay in instead of partying on a Friday night, you might notice different changes in your body as soon as you hit the big 3-0. From finding it difficult to lose excess pounds to noticing lines forming around your eyes—some may joke that you're on your way to becoming a certified Tita, but these can be attributed to the inner workings of the human body and how hormones affect us as we age. 
ADVERTISEMENT - CONTINUE READING BELOW
According to Heathline, our body's functions are regulated by the endocrine system through the release of hormones. As messengers, "hormones travel through the bloodstream to various organs and tissues in the body, telling them what to do or how to function." Some of the bodily functions controlled by the endocrine system include metabolism, growth and development, appetite, and the sleep and waking cycles.
It can be difficult to keep up with these changes while trying to stay on top of the things we need to juggle on a daily basis. The solution? Understanding these changes and making tiny adjustments that can help us maintain a healthy lifestyle. After all, we all want to age gracefully, right?
Here are different ways hormones can affect you in your 30s and how to deal with them:
Effect 1: Slower metabolism that can lead to weight gain
Who can resist the call of unlimited Korean BBQ after a long day? (Samgyup, anyone?) It can be difficult to say no to good food, especially if you've had a rough day and you want to reward yourself with a satisfying meal. However, you may want to step on the brakes and watch what you eat. As Shape explains, "in your 30s, you start to experience gradual bone and muscle loss. This can slow your metabolism and lead to weight gain, especially if you don't increase exercise of don't make dietary changes."
CONTINUE READING BELOW
Recommended Videos
What you can do about it:
Don't feel down just yet as you don't have to deprive yourself! Simple changes can help you stay fit and avoid weight gain. Now is the best time to allot more time for exercise and making healthier choices when it comes to food. In an article on Oprah.com, endocrinologist and professor of medicine at Boston University Medical School, Caroline Apovian, MD recommends "eating more protein, especially between meals and after exercise, can build muscle mass, helping reverse the decline in metabolism."
Aside from looking into having more protein, you can get started by emptying out your fridge and saying goodbye to "calorie culprits" like sodas, sugary drinks, and chocolates.
Effect 2: You lose bone that can lead to osteoporosis
How's your posture? The dropping of estrogen levels as you age can trigger osteoperosis, but sometimes, there may be bad habits you've grown into that you don't even know are speeding up the process. The Interntional Osteoporosis Foundation lists smoking as one. Heavy drinking and bad nutrition are two other culprits. Severe weight-loss diets can also cause your bone density to decrease.
ADVERTISEMENT - CONTINUE READING BELOW
What you can do about it:
To counter bone loss, CHealth suggests working on weight-bearing exercises and opting for a diet that's rich in calcium, vitamin D, magnesium, and folic acid. Strength training can help you maintain your posture, too. Always wanted to try yoga and pilates? Now is the best time to get started!
Oprah.com also recommends cooking with olive oil as "some research suggests that oleuropein, a compound found in virgin olive oil, may help prevent bone loss by enhancing the formation of osteoblasts."
Effect 3: Skin that doesn't lie
As you age, the more noticeable the wrinkles and spots become. For some, they often deal with dry skin and adult acne, too.
What you can do about it:
Now more than ever, proper skincare is a must. Aside from finding products that suit your skin type, you need to stick to a routine that works. It takes a bit of patience and trial-and-error, but once you find the process that works, sticking to it won't be a problem in the long run. CHealth recommends keeping the skin properly hydrated and exfoliating regularly to remove dry skin. You can also look into using products infused with vitamins A, C, E. Lastly, don't forget that sunscreen is your new best friend.
ADVERTISEMENT - CONTINUE READING BELOW
Like with any other changes, you should keep an open mind and welcome them with open arms. Aging shouldn't be seen as something negative, but a positive push that can help you become a better version of yourself.
Load More Stories