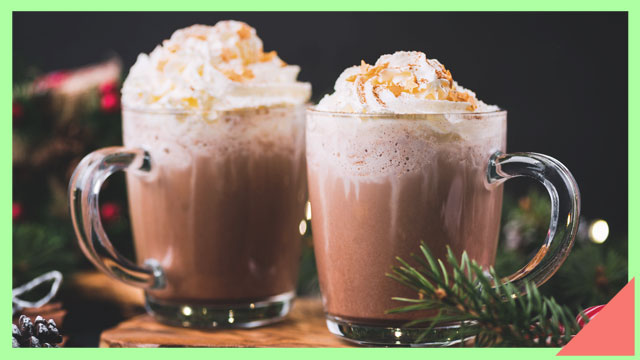 It's become a tradition for many of your favorite coffee shops to come out with seasonal drinks during Christmas, most of which are served with dollops of whipped cream, topped with chocolate syrup, and drizzled with sugar sprinkles. But while we're all about indulgence, you may want to hold back on ordering these festive drinks on the daily, as a recent British survey featured on CNN has revealed that your holiday cup may contain copious amount of sugar.
ADVERTISEMENT - CONTINUE READING BELOW
According to group Action on Sugar, the survey "analyzed both the sugar and calorie content of the largest available sizes of hot chocolates and seasonal lattes made with milk and milk alternatives," and it revealed that some contain as much sweeteners as three cans of soda.
In fact, one drink of popular chain Starbucks (venti, with soy) contains 40.1g of sugar per portion and goes for 374 calories. Coffees from Costa, KFC, and McDonalds were also surveyed; you can see the full list here.
While this can be worrisome, it's also important to know that you can actually customize the sweetness of your drink, and this is especially true with big coffee chains like Starbucks. Ask your barista how to concoct your brew with less sweeteners, and they'd be more than happy to oblige. Moreover, you don't really have to order that holiday drink on the daily. As a consumer, you also need to be responsible enough to know when you're going overboard. Moderation is key.
Lastly, drink water. Lots of it. There's nothing like natural hydration, after all.
Load More Stories