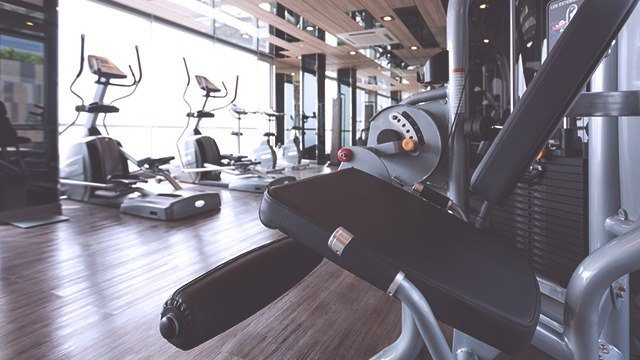 If you don't feel like signing up for a gym membership and your BFF is nagging you to do so, tell her that you're not too keen on catching and spreading bacteria on gym equipment.
Fitness equipment review site FitRated gathered bacteria samples from 27 different types of gym equipment including free weights and machines. These were tested by EmLAB P&K on how viable they were for certain types of bacteria. The results revealed that treadmills, exercise bikes, and free weights have approximately more than a million germs per square inch.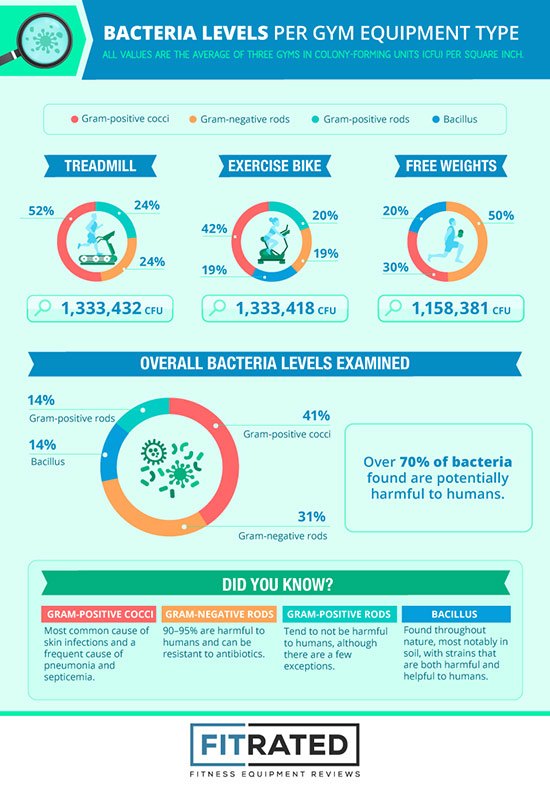 ADVERTISEMENT - CONTINUE READING BELOW
All three were revealed to be teeming with gram-positive cocci, which cause skin infections as well as pharyngitis. It was also discovered that the said gym equipment housed gram-negative rods, which in certain instances can cause respiratory infections. Exercise bikes and free weights were also noted to have bacillus, which can trigger eye, ear, and respiratory infections.
Long story short: Gym equipment are often pretty dirty.
This is not to say that you should swear of going to the gym forever. It's still one of the best places to achieve your fitness goals after all. But it does remind you of how you should both be careful and considerate when using common equipment. Here are some pointers to follow for a worry-free gym time:
1. Remember to always wipe before and after you use anything
Everybody sweats on almost everything, and it's really no one's fault. Just to be on the hygienic side, wipe the equipment you're about to use, and do the same after you set them down. Be considerate to the people around you.
2. Take advantage of hand sanitizers
Some gyms offer free hand sanitizers which can help you kill any bacteria in your hands between machines, but if yours doesn't, bring a small bottle around wherever you go.
3. Return things in their proper places
This is probably one of the most broken gym rules if there ever were any, especially for free weights. Give your resident maintenance guy a break and help him by putting dumbbells back in racks and equipment in their original positions. It'll help him clean up faster, which will basically benefit everyone in the gym.
Load More Stories